The BMW i Remote App for the Samsung Gear S smartwatch has earned a prize in the "Software and Mobile Apps" category at the renowned 2015 CES Innovation Awards in New York. The app has won in the "Software and Mobile Apps" category and was voted on several criteria such as functionality, aesthetic appeal, user-friendliness and innovative edge.
Seamlessly connecting BMW i drivers to their vehicle through the wristwatch, the BMW i Remote App allows real time access to important information such as the time, electric range available, the battery charge level and – during the charge process – the estimated charge time remaining. Dwell deeper and the BMW i Remote App opens a submenu with more detailed information about vehicle's current status like whether any of the doors, windows or the boot are open. And you can also preheat or cool the vehicle while it is still connected to the power supply.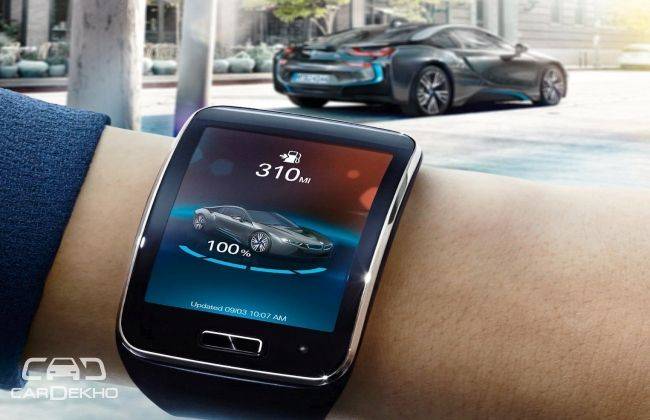 BMW has also recently unveiled an innovative system dubbed Light and Charge. This pilot project combines state-of-the-art LED street light and charging station for electric vehicles. Integrated in the BMW i ChargeNow network, the charging station can be used by customers for convenient cashless payment.
"Light and Charge is a simple and innovative solution which aims to seamlessly integrate a smoothly functioning charging station network into the urban landscape," said Peter Schwarzenbauer, Member of the Board of Management of BMW AG. He also added, "The BMW i ChargeNow card already offers access to the world's largest network of charging stations, and now it gives us great pleasure, in cooperation with our partners, to further expand this network with the help of the Light and Charge project. After all, a seamless charging infrastructure is essential if we want to see more electric vehicles on the road in our cities in the future."
Source : CarDekho