The BMW Group achieved a new high for the month of July, sold 7.6 percent more vehicles at 1,63,959 units worldwide, as compared to previous year's 1,52,351 units. In the first seven months of the on-going year, brand's sales stood at 1,184,170 vehicles, up against 1,106,852 in 2013, registering 7 percent growth.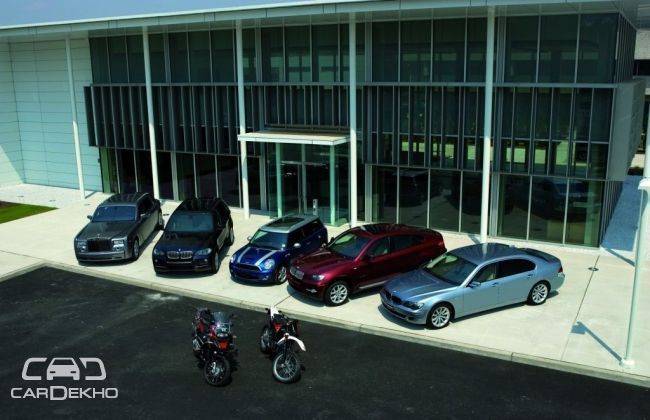 "We are pleased to see the excellent sales results of the first half-year continuing into July," said Ian Robertson, Member of the Board of Management BMW AG, Sales and Marketing BMW. "Our focus is on ensuring our sales remain balanced worldwide and we are confident that our strong vehicle line-up will enable us to achieve this. The success of our new vehicles such as the BMW X4, which went on sale in July, demonstrates that we are providing our customers with what they want." Summing up the global sales situation and looking ahead to the rest of 2014, Robertson added, "We are confident that our positive sales momentum will continue, ensuring we will sell more than two million cars this year with a clear focus on profitable growth."
Global sales of BMW brand vehicles jumped 8.4 percent to 1,39,399 units in July, in comparison to last year's 1,28,596 vehicles. By selling 1,025,747 vehicles over previous year's 9,32,823 units, the brand has sold over a million vehicles this early in the year for the first time. Group's MINI brand witnessed the best July ever, it sold 24,259 vehicles in the month, up against previous year's 23,515 units, posting 3.2 percent increment. BMW Motorrad, its two-wheeler division, delivered 3.7 percent more motorcycles and maxi-scooters in the month at 11,661 units, as compared to 11,241 two-wheelers sold in the corresponding period past year.
Region-wise, in Asia, the group sold 3,73,594 BMW and MINI brand vehicles in the first seven months of the year, recording an increase of 17.2 percent, as against previous July's 3,18,821. The best results came from China, where the brand witnessed double-digit growth, with 21.8 percent jump to a total of 261,919 vehicles, against previous year's 2,14,994. Another market that showed strong growth is South Korea, where deliveries for the same period totalled 25,736 vehicles, in comparison to last year's 22,053 i.e 16.7 percent increment. Sales in America grew marginally, posting a sales plus of 3.6 percent, at 2,59,658 vehicles delivered, as compared to 2,50,517 units past year. While in Europe, BMW Group sales grew by 2.8 percent since the beginning of the year, with 5,13,707, against 4,99,902 vehicles sold in 2013.
Source : CarDekho