The BMW Group and Samsung SDI has signed a Memorandum of Understanding (MoU) to expand their supply relationship for battery cells. Samsung SDI will supply the battery cells for the auto major's BMW i3, BMW i8 and additional hybrid models over the coming years. The extension of the partnership with Samsung SDI hints at the auto BMW's strategy for the expansion of electric-mobility.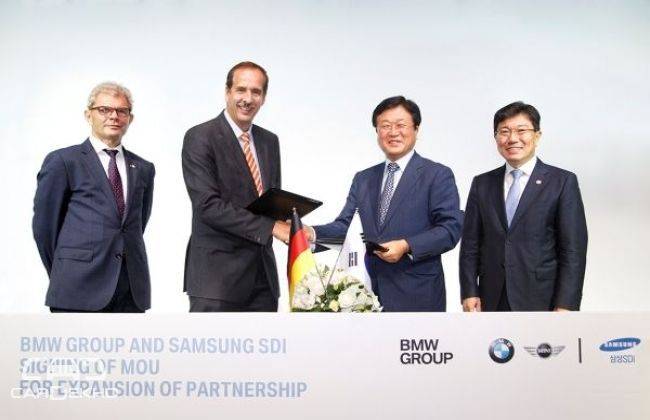 Dr. Klaus Draeger, member of the Board of Management of BMW AG, responsible for Purchasing and Supplier Network: "Our partnership with Samsung SDI is a good example of successful Korean-German cooperation on innovative technologies. The battery is a key component in every electric vehicle – since it basically determines the range and performance capabilities of the car. In Samsung SDI, we have chosen a supplier that offers us the best-available technology with future-oriented Korean battery expertise."
Samsung SDI has been providing lithium-ion batteries to BMW group since 2009. Suitability of lithium-ion battery cells for environmental-friendly production and subsequent recovery of materials during product development is another important reason for the extension of partnership.
Sang-Jin Park, CEO of Samsung SDI: "I am very proud that Samsung SDI supports the success of the BMW i3 and i8. The decision taken in 2009 to choose lithium-ion battery cells from Samsung SDI for the BMW i models was the right one for both companies. Additional BMW vehicles will also be equipped with Samsung SDI's leading lithium-ion technology. This MoU with the BMW Group demonstrates the trust in Samsung SDI's future technology and efficient mass production capabilities. Both companies are confident that this extended partnership will secure their leadership in future technologies."
Source : CarDekho