Three years back, BMW and Toyota signed a memorandum of understanding for partnership between the two carmakers on several future projects, and development of a 'midsize sports car platform' was the most prominent part of it. Now according to a latest report, that cooperation on the underpinnings 'has moved on to the concept phase and is running according to plan.'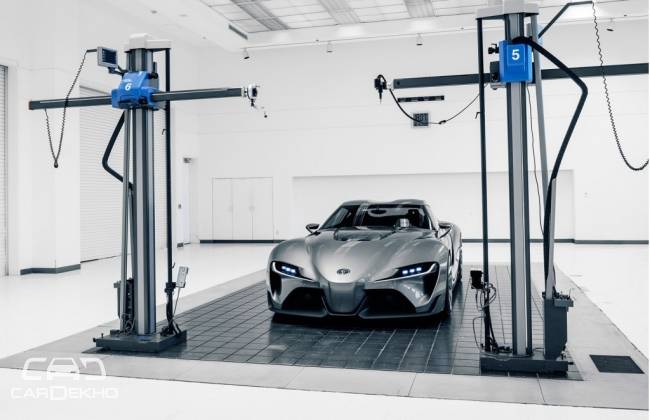 According to the report, the first stage of the stage, a technical feasibility study that began in January 2013 has been 'successfully completed.' For BMW the new platform is expected to spawn a replacement for the Z4, which has been tentatively dubbed the Z5 currently. The sports car is rumored to use a carbon fiber tub similar to that of their i-range of cars- i3 and i8. Although no official words are out, but the model is most likely to come with a conventional soft top, and some rumors also hints for a proper coupe variant. In terms of engine options, the all-new Z5 could come with a turbocharged 2.0-litre four-cylinder engine, rated at 190 bhp, 245 bhp and 270 bhp for different variants. A high-performance Z5 M is also expected which would use a turbocharged six-cylinder mill, with roughly 425 bhp of output.
While for Toyota, the platform is expected to spawn a new 'Supra.' Whereas other seemingly less substantiated reports also speculates to anything from a hybrid-powered Lexus LFA successor, or two sports cars to rival the Toyota GT86 and Subaru BRZ duo. So what will come or not, this is still a big doubt.
Source : CarDekho