An automotive start-up, based in California is aiming to change the approach of car manufacturing with the help of its prototype supercar, the Blade. This striking car was manufactured with the help of a 3D printer, instead of an assembly line. Kevin Czinger of Divergent Micro-factories, with his years of experience in the automotive industry, realized that car manufacturing is hampering the environment.
Czinger said "3D printing of metal radically changes that. By looking at 3D printing not for that overall structure but to create individual modular structures that can be combined, that 3D printing transforms everything".
Czinger says, by changing the fabrication process of structural components of car, 3D printing can transform everything. The most fuel-efficient car imposes an enormous carbon footprint, even before leaving the factory because these cars are built on long assembly lines inside huge plants, which consume large quantities of energy. To eliminate the factoring of large factories, Czinger and his team printed the modular pieces that are used to connect carbon rods that make up Blade's chassis.
Brad Balzer, the lead designer of the project informed "The 3D printed chassis is only 102 pounds and has the same strength and safety protection as a frame made out of steel."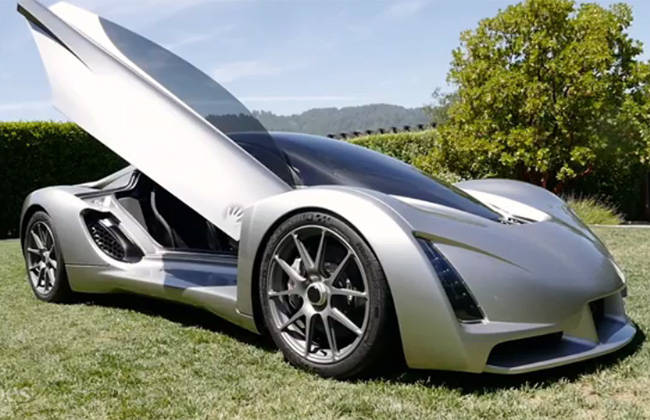 Blade only weighs 1400 pounds (635kg) because it incorporates use of carbon fiber, instead of steel/aluminium. this helps it gain twice the weight to horsepower ratio of Bugatti Veyron. The car is powered by a 700 horse power natural gas engine, which significantly reduces its carbon footprint.
Balzer clarified that they intentionally designed an Eco-friendly supercar as their first prototype. Blazer said "We focused a lot on the aesthetics of this car because it is very important to capture the people's imaginations, especially when we are talking about the core enabling technologies".
Kevin Czinger expects that this core enabling technology will change the face of car manufacturing by facilitating practice of printing car components, which can be easily assembled. He feels that unless the way of manufacturing is changed, even electric cars will not be able to curb greenhouse emission, considering the global demand for cars. He also believes that electric cars are a step in the right direction.
Kevin added "By constructing a car this way it has less than one third of the environmental and health impact than the 85 hours all electric car for example has."
Brad and Kevin feel their new 3D printing- car manufacturing method will make a prominent impression on how future cars are built.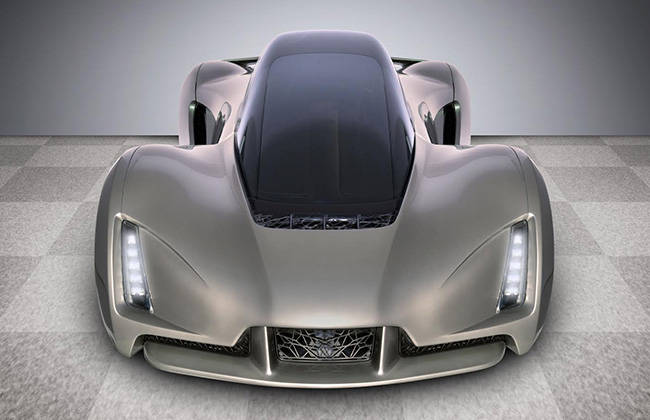 Also read: Google Announces the Name of its Self-Driving Car Company
Source : Blade the 3D-printed Car Cuts Manufacturing Conventions