It's SUV naming month. After Jaguar revealed the name of its upcoming SUV as F-Pace a couple of days before, Bentley has now followed by announcing the name of its first SUV as Bentley Bentayga. The name combines the name of the company's founder and the world's largest transcontinental snow forest, Taiga. The name is also a derivation of Roque Bentayga, a rugged peak to the south in the subtropical Canary Islands. The Bentley Bentayga will be revealed some time in 2015 and will go on sale in 2016.
Wolfgang Dürheimer, Chairman and CEO of Bentley Motors, comments "Bentayga is a name that reflects what we know our SUV will do better than any other car in the world – combine the best automotive luxury with outstanding performance to take the Bentley experience to new environments."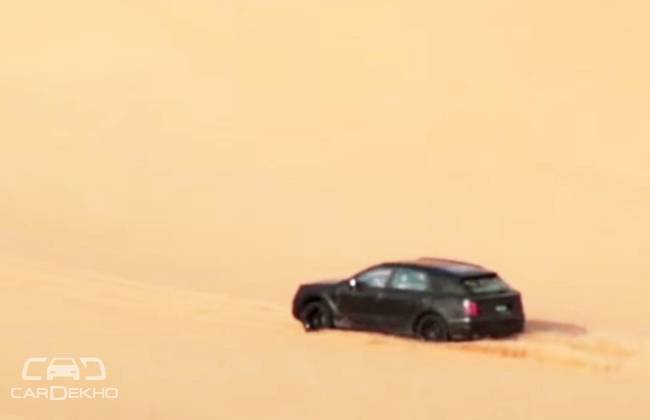 According to some reports, the Bentley Bentayga will be launched with a W12 engine initially and later other engines including a V8 and a plug-in hybrid will join the lineup. Bentley has also release a video which shows the SUV begin tested in the sand dunes of some desert, highlighting its off-roading feature and includes the soundtrack of the engine. Watch this space for more info.
Source : CarDekho