Bentley sold a total of 11,020 cars worldwide posting a 9% growth over 10,120 cars sold in 2013. While Americas remained Bentley's best market, other key regions such as China, Europe including the UK, and Middle East, all saw strong performance, with China finishing as the second largest customer region. Launch of new models drove such as the Continental GT V8 S and GT Speed coupe and convertible and Flying Spur V8 all in 2014 boosted the growth.
Bentley's Chairman and CEO, Wolfgang Dürheimer, said "2014 marked an exceptional year for Bentley, as our record breaking pattern continued. We delivered more cars than ever before, and we now operate in more markets than at any point in our 96 year history, a perfect example of our truly international appeal. And this as we embark on a milestone year for the company, in which we are working to deliver the world's first luxury SUV, and set our sights beyond this and to the future to try and maintain this significant period of success."
Chancellor of the Exchequer, George Osborne, said "Bentley is an iconic British Brand that successfully exports around the world. Their recent decision to invest heavily on new site developments and create close to 1,000 jobs is fantastic news for Britain, and for Crewe where their cars are manufactured. I want Britain to be a country where companies want to invest, create high skilled jobs, and export, and so I am delighted that Bentley has had such a successful year on all these fronts."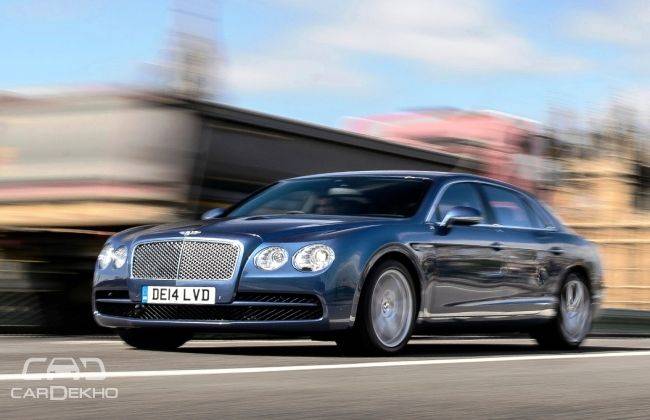 Throughout 2014, Americas remained Bentley's number one market delivering accounting for 29% of total global deliveries with 3,186 cars delivered, up from the 2013 number of 3,140. China came in the second place, with 2,670 cars delivered in total over the year, against the previous year of 2,191 cars.
In Europe, deliveries were up by 4%, with 1,539 cars delivered to customers while in UK, Bentley's home market deliveries went up to 1,387 cars, from 1,381 cars in 2013. The deliveries in Middle East and Asia Pacific reported record growth with the Middle East posting 7% growth (1,263 cars, on 2013's figure of 1,185 cars) and the Asia Pacific region posted a growth of 48% on the previous year, with 669 cars delivered in 2014, against 452 cars in 2013. Japan saw growth of 5%, delivering 306 cars against a total of 291 cars in 2013.
Source : CarDekho