One of India's leading motorcycle manufacturer, Bajaj, has been developing its first four wheeler, the RE60 for quite some time. Though, it is not the technical development that has hindered the launch, but it is some legal issue that the manufacturer is facing regarding the class of automobile it will fall in. Despite this, Bajaj is putting it's points so as to bring it here as soon as possible. The company is currently showcasing it at the Ceylon Motor Show taking place in Colombo, Sri Lanka.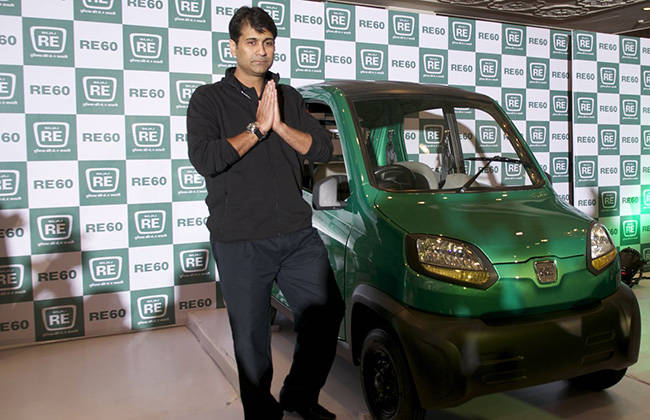 There is no update on the launch date yet, but it might follow soon. RE60 could be a safer replacement to the three wheeled (rickshaw) taxi-es that we have here in massive volume. Also, it will be getting a 216cc single cylinder, water cooled engine that will produce emission levels as low as 60 gm/km. The fuel economy is expected to be around 30 kmpl and it is expected to achieve a top speed of around 70 kmph.
RE60 is pegged as a low-cost city mover that could solve the rising traffic problem of the country and can be used for daily commute by personal users as well. Moreover, it can also be shipped to some foreign markets like Sri Lanka, the one in which it is recently being showcased.
Source : Bajaj RE60: Could Make It To Indian Automobile Market This Year