Ford has decided to launch the next generation Endeavour on 20th January 2016 and they are taking this intermittent time to make sure that everybody knows this. Move around any city and you might come across huge hoardings with the giant SUV pasted on it. Visit facebook and one might come across Endeavour there as well. Since 2008, which is the last year of the old Endeavour's glory as Toyota Fortuner came into the picture. This is the first time since its showdown with the Fortuner that it is regaining its lost popularity.Let's see what sets the latest edition apart from the current SUV lineup present in India. Insides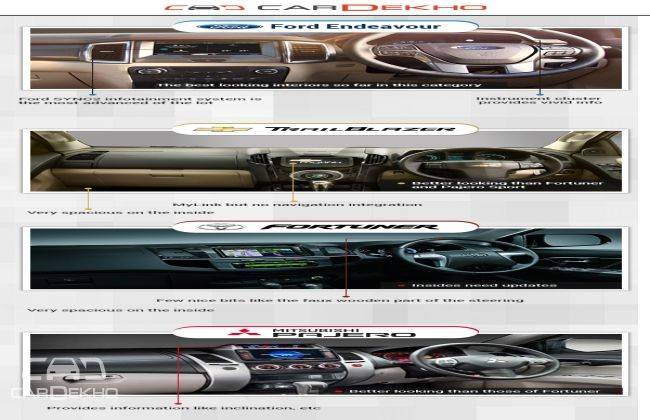 Currently, there are three SUVs, the Fortuner, Mitsubishi Pajero and Chevrolet Trailblazer. On the inside, the Fortuner and the Pajero lag behind as compared to the Trailblazer, as they both are simply outdated. Though, Trailblazer is a new car, the insides are a routine Chevrolet which are quite similar to that of the Cruze, I would say. However, Trailblazer is the most spacious of the lot. Now, Endeavour is just going to be an epitome of gadgetry, outwitting not only these three, but also some others which lie above it's category. The insides of the Endy is bestowed with features like an advanced instrument cluster which display speed, tacho, average FE (fuel eco.), running FE, vehicle inclination and what not. It also gets the advanced SYNC 2 infotainment system that will make its debut in India with the vehicle's launch. Exteriors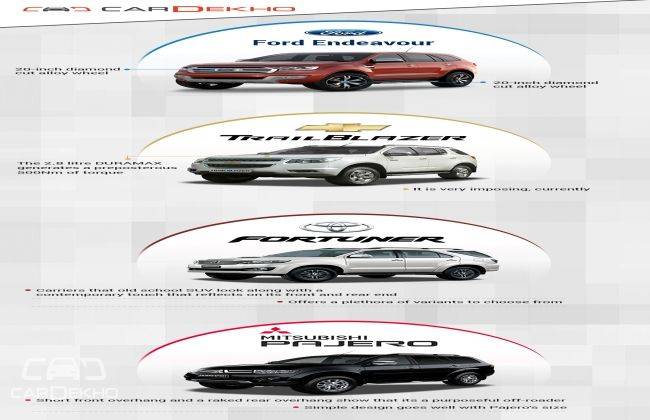 Now every car in this segment has a substantial amount of size. Trailblazer is the biggest and the Fortuner and the Pajero are of the same size. Likewise, the Endeavour has a burly-don't-mess-with-me appeal to it. In addition, it looks far more contemporary than the rest. The hexagonal chrome grill looks dominating on the front end, flanked by the understated headlamps. The sides have huge bulging wheel arches and the gap in the wheel wells tells you that the Endy will eat any terrain. Wheels? They are massive 20-inchers. The closest car that I could remember with such big wheels is a Land Rover and we know it doesn't cost 35 lacs.
Heart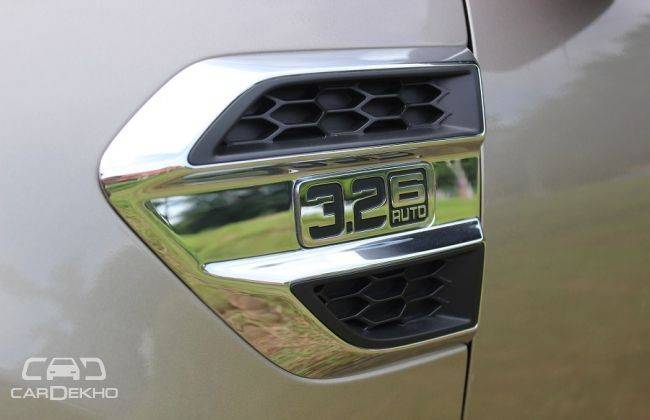 This is the place where the next gen Endeavour actually excels over the competition. Its star attraction being the 200 PS 3.2 litre inline 5 cylinder diesel motor. One can actually humiliate the other three with only the number of cylinders which Endy has got, let alone the figures. Other than this it also has a 2.2-litre diesel which has 160 PS on tap with four separate variants in different combinations of AT, MT or 4X4, 4X2. While the 3.2-litre will be available in two variants and standard 4X4 AT.
Off-roadability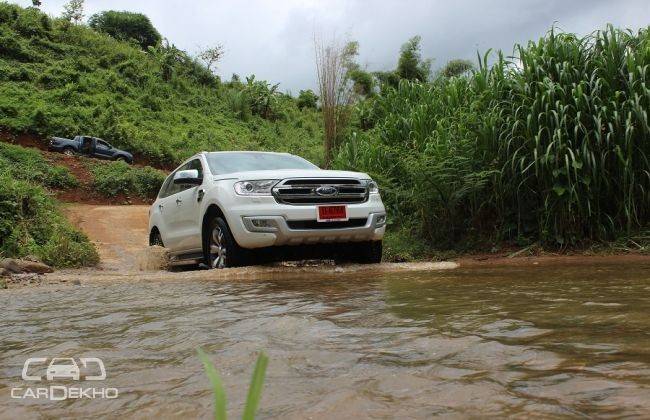 Everyone in this segment is a good off-roader though the Trailblazer has its limitations because its a 4X2 still it won't bottom out easily thanks to the massive 240 mm (approximate, at Kerb weight it is 253mm) of ground clearance. The Pajero too is one of the best off-roader with an array of low ratios to play on but doesn't offer it with the automatic, unlike the Fortuner. Endeavour, on the other hand, offers 4X4 MT as well as 4X4 AT with the 3.2-litre motor. Moreover, it also gets terrain response system that offers different modes for different terrains.
Date Announced:
Next-Gen Ford Endeavour to Launch on January 20th, 2016!
Source : CarDekho