Back in 1982, Mercedes-Benz released the W 201 compact class series as a mainstream passenger car. People came to call it as the 'Baby Benz' or the famous '190'. It was a compact, efficient, beautiful and superb handling vehicle lending an air of youth and vigour to the brand at the time.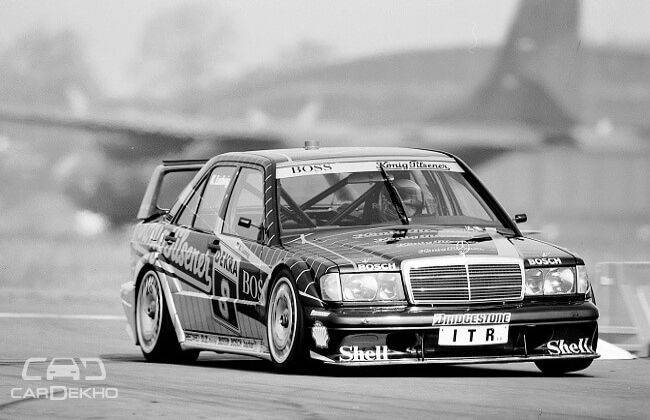 It began with the entry-level model producing 90bhp and 122bhp petrol versions and in 1983 the 190 D diesel which developed 72bhp. In 1984 though it got a peppy 2.3 litre 6-cylinder pushing 185bhp of power.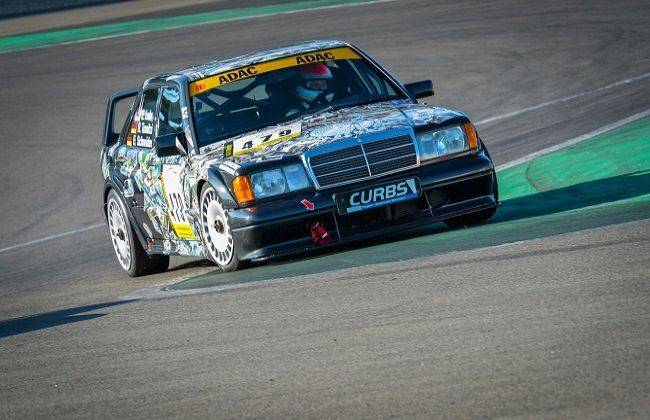 The 190 E 2.3 was put to its paces at the Nurburgring in 1984 where this 'Baby Benz' shined at the opening race with the legendary Aryton Senna at the wheel. This established it as a very potent little racer and Mercedes saw the opportunity. The touring car developed for the Group A racing won three places in the DTM championship in the 1982 season. The Geneva Motor Show in 1990 saw the 190 E 2.5-16 Evolution II, or called in short as Evo II simply.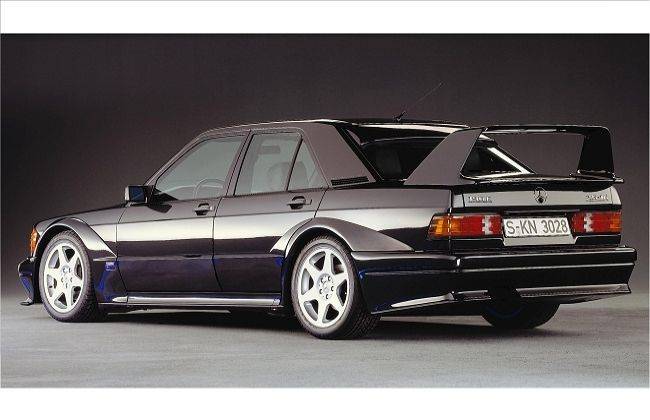 Under the bonnet sat a 2.5 litre oversquare engine that pushed 235bhp of power. The sprint from naught to 100kmph took 7.1 seconds on to a top speed of 250kmph. This model also had modified aerodynamic tweaks and bigger 17 inch wheels for racing use. This was the basic building block that laid the foundations of the high-performance Mercedes, leading to the current C-Class in its C 63 S of model series 205 pushing out a massive 510bhp of maximum power.
Source : CarDekho