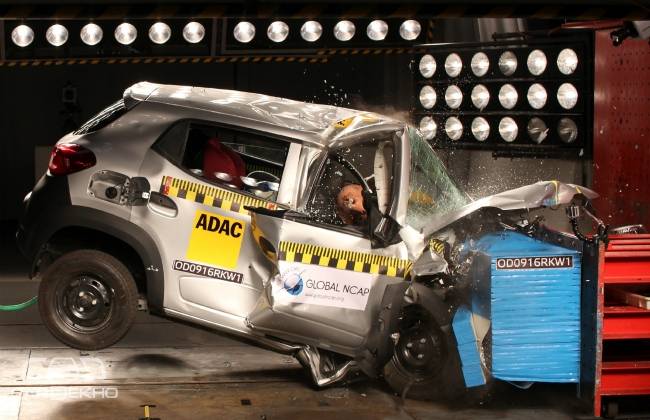 Indian automakers have responded to the gloomy results of the third round of crash tests on Indian cars conducted by the global NCAP (New Car Assessment Program). Most of them have tried to take cover under the claim of their compliance with the standards set by the Indian government.
Related Read: 4th Round Of Global NCAP Crash Tests Soon
Maruti Suzuki has said that checking the safety levels of Indian cars as per global standards is unfair since the rules differ in India. R.C. Bhargava, chairman of the company, was quoted as saying, 'Standards for testing cars made in India are fixed by the Indian government. All car manufacturers follow those standards. What is the purpose and relevance of standards being set for crash tests for Indian vehicles being set by some other country or some other organisation? Who defines those standards and why should we listen to them? Even food items made in India are tested here and their standards fixed in India and same is the case with standards fixed for other industries'.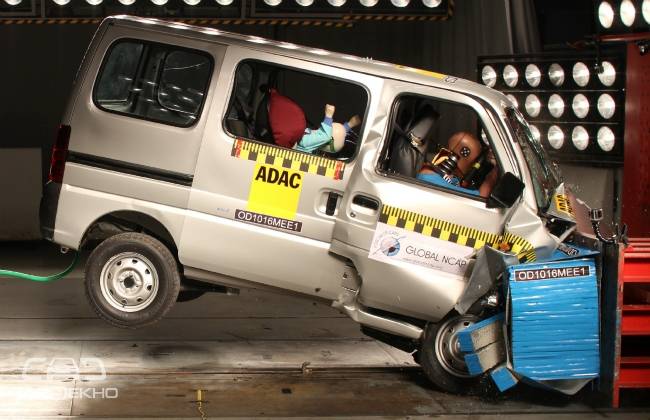 Renault also had a similar response, but said that support for the adoption of international safety norms is required in the country. The statement from the company read: 'Safety is of paramount importance for Renault and all our products meet and exceed the requisite safety standards set by Indian Regulatory Authorities. India is gradually moving towards international safety norms by including more robust safety regulations and the assurance of the Bharat NCAP is a positive step in this direction. As a customer-focused company, Renault fully supports this initiative and we are already future-ready in terms of technology, design and engineering for enhanced safety for all our vehicles. Indian government has announced that the crash test regulation for the existing cars will come into effect in 2019 and for the new cars in 2017. Renault is committed to comply with these timelines'.
Recommended Read: Indian Cars And Crash Test Failure -- Whom Do You Blame?
The testing variant of the Scorpio was not equipped with airbags. Mahindra & Mahindra offered this as its excuse and said, 'Typically, in any star rating process, non-airbag variants do not perform well on safety standards. All Mahindra automotive products are developed and manufactured to meet or exceed the safety standards set in India for a safe driving experience. In fact, many models exceed the expected regulations of 2019. The star rating as released by Global NCAP in the latest crash test was conducted on a non-airbag variant of the Scorpio. Most variants of the Scorpio are equipped with airbags and a safety package. Approximately 75 per cent of Scorpio customers choose the airbags variants of the vehicle. There is nothing more important to us than our customer's safety. We are committed to meeting and exceeding all current and future safety norms and in most cases giving our customers choice of enhanced safety beyond the regulated standards'.
Hyundai too essentially rephrased what Maruti and Renault said. The statement issued went like this: 'Hyundai vehicles are designed and built to meet all the prescribed safety standards set by Indian regulatory authorities.'
It is evident that car companies relying on Indian safety standards to make their cars has led to the government deciding to adopt its own testing procedure and standards for crash tests. To be known as Bharat NCAP it will have some alterations compared to the global NCAP. Details of the same are likely to emerge in a week.
Source : CarDekho