Audi Group has recorded its best ever first quarter with over 412,000 deliveries from January to March, posting a growth of 11.7%. The Ingolstadt carmaker generated revenue of 12,951 million Euros and an operating profit of 1,314 million Euros while the operating return on sales reached 10.1%. Audi is also planning to introduce 17 new models globally including the Audi S1, S1 Sportback and the all-new third generation Audi TT.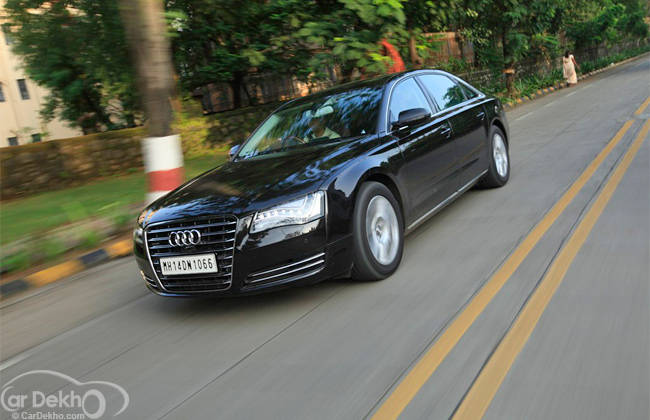 "Despite high up-front spending on new products and technologies and the expansion of our international production network, we have generated an operating profit of € 1,314 million in the first quarter," declared Axel Strotbek, Member of the Board of Management of AUDI AG for Finance and Organization. He explained that the operating return on sales of 10.1 (2013: 11.1) percent is again just above the strategic target corridor of eight to ten percent, supplying further evidence of the company's high profitability.
Audi has delivered 412,846 units in January to March 2014, posting an 11.7% increase against 369,494 units delivered in the same period in 2013. The Audi Group also achieved a profit before tax of 1,398 million Euros against 1,432 million Euros in 2013.
In India, Audi is going new lengths with the sales. The company became the first luxury car manufacturer in India to cross the 10,000 sales mark in both the calendar year and the financial year. Audi recently launched their flagship, the new A8 L, in India priced at Rs.1.12 crore. Audi is also planning to launch the A3 sedan in the second half of 2014. Upon launch, the Audi A3 sedan will be the cheapest offering in Audi's portfolio.
Speaking at the launch of Audi A8 L, Mr. Joe King, Head, Audi India, said, "Audi India was the first luxury car manufacturer in India to cross the 10,000 sales mark in not just the calendar year but also in the financial year. This double achievement of selling more than 10000 units in a single financial year and in a calendar year validates the strength and stature that the brand has achieved in India. 2014 shall continue to be landmark year for Audi in India in terms of initiatives on the product and network front. With the launch of the new Audi A8L, I am confident that we will further consolidate our leadership position in the market. The new Audi A8L offers luxury connoisseurs in India excellent comfort, superb craftsmanship, strict lightweight construction and a broad portfolio of high-end technologies which truly reflect brand's philosophy of Vorsprung durch Technik."
Source : CarDekho