To fix the fuel-leak problems, Audi, Volkswagen and Porsche have issued a recall of over 93,500 vehicles worldwide. The recall covers Audi A6 2012 make, Audi A7 produced in 2012 and 2013, Audi Q7, S4 and S5 manufactured in 2011 and 2012 along with Volkswagen Touareg hybrid made in 2012. All these vehicles embraces 3-litre V-6 engine, though they are also offered with other powertrains. Porsche too has issued recall on Cayenne and Panamera S hybrids from 2011 and 2012 model years.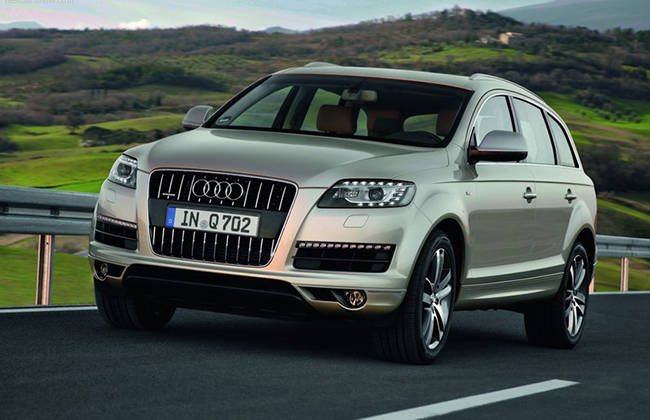 According to the NHTSA (National Highway Traffic Safety Administration) documents, the fuel-leak problems was discovered in March 2013 when customers complained of fuel odor. The automaker investigated the problem and thus decided to issue a recall. A spokesperson from Audi said in United States about 80,000 units are called for inspection out of which two-thirds are in US and China. While VW spokesperson in Germany said only a few cars are involved and the recall only includes one Volkswagen Touareg hybrid from 2012. Moreover, Porsche is recalling its 13,500 units of Cayenne and Panamera S hybrids worldwide.
In the press release VW Group said, "A fuel leak in the injection system in the presence of an ignition source, increases the risk of a fire. VW will contact owners in March and its dealers will replace the fuel injector rails and seals free."
Source : CarDekho