Have you ever heard of a 3D sound system that gives your favorite music a spatial dimension, if not, then wait for the arrival of Audi's all-new Q7 SUV to experience it. A digital signal processor uses 11 channels with a total of 23 speakers to produce this type of first-of-its-kind 3D surround sound. Unlike the regular left and right channels, the system also gets a spatial height that makes your favourite music even clearer and more vivid.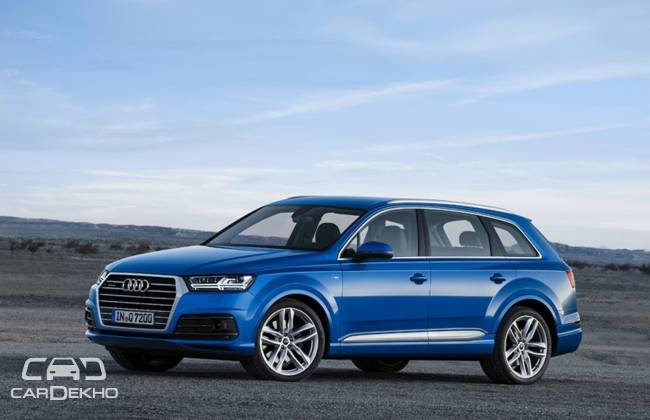 The systems uses a complex algorithm that calculates the control signals for each speaker and recreates the environment in which a song was originally recorded in. Firstly, the system breaks down the data for the music source down into its spatial components, and then reassembles the sound portions, in a bid to correspond the original environment of the song.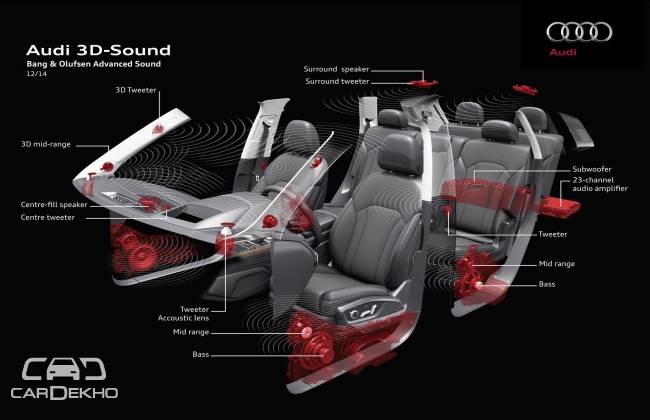 Explaining this new sound system, Audi quoted, "When an artist is singing from a stage, the floor, ceiling and walls of the concert hall reflect the sound with different time lapses. It bounces off the floor in just a few milliseconds, while it is only reflected by a wall 40 meters (131.2 ft) away after more than 200 milliseconds. Using these different sonic reflections, the algorithm is able to calculate a mathematical model of any recording room."
The innovative 3D sound system in the all-new Q7 is being developed the in collaboration with the Fraunhofer Institute for Integrated Circuits in Erlangen, Germany, and will be available with either the Bose or more expensive Bang & Olufsen sound systems
Source : CarDekho