German luxury carmaker Audi has showcased its all-electrical, piloted driving concept car R8 e-tron at the inaugural Consumer Electronic Show Asia (CES) in Shanghai, China. This sports car features lightweight design, high-performance drive systems and functions for piloted driving.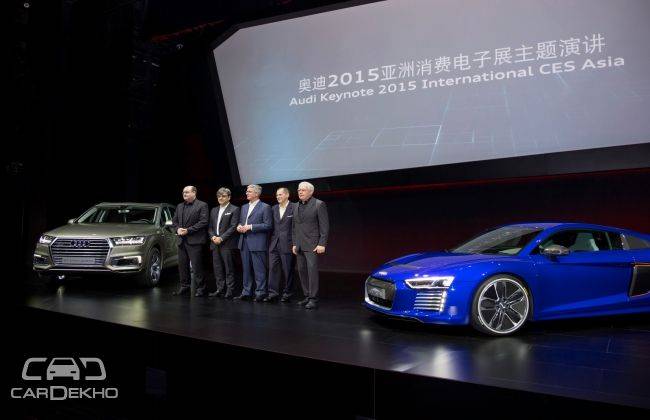 The Audi R8 e-tron piloted driving concept car is build on the multi-material Space Frame of the new production R8. The rear portion is made of carbon fiber reinforced polymer (CFRP) integrating the luggage compartment, which extends the frame structure, while the front end and side blades feature e-tron specific lighting solutions.
Audi R8 e-tron piloted driving concept becomes Audi's third autonomous concept vehicle after the successful iteration with RS7 and A7. The piloted driving concept is based on fully electric Audi R8 e-tron and carries same 455bhp electric powertrain which allows car to achieve a top speed of 155mph with 0 to 62mph in mere 3.9 seconds and a full battery recharge in less than two hours.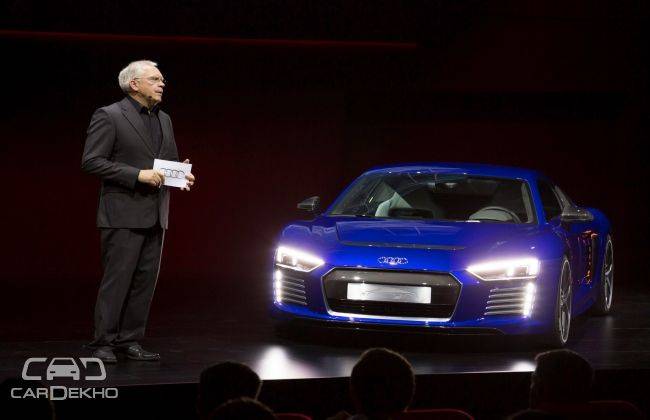 The R8 e-tron piloted driving achieves an electric range of 450 kilometers compared to 215 kilometers in earlier editions. The T-shaped battery is structurally integrated into the center tunnel and behind the occupant cell. The high-voltage battery is based on a new lithium-ion technology designed specifically for the drive system of an all-electric vehicle.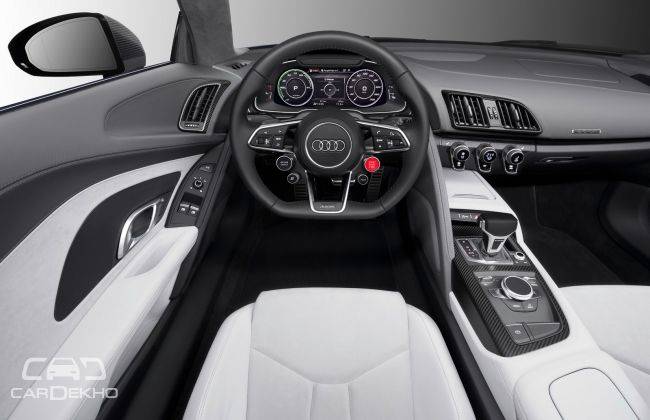 Audi board member and Audi Research and Development head Prof. Dr. Ulrich Hackenberg said, "The key message for our customers: Our efficiency technologies are ready for series production and customer roll-out. The same applies to our current flagship technology – piloted driving."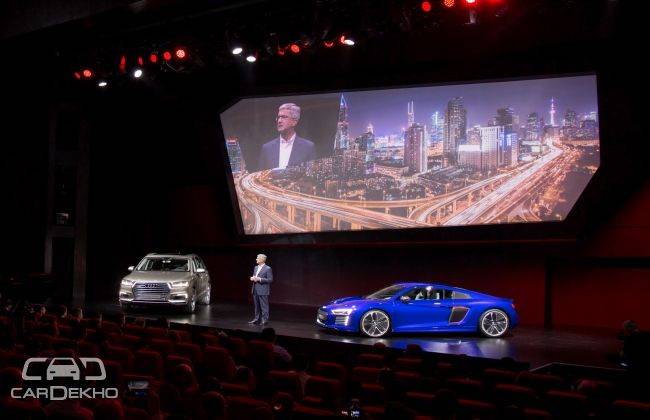 Source : R8 india - Audi Showcases R8 e-tron Piloted Driving Concept at CES Asia