Audi has taken the wraps off their all-new 2.0-litre TFSI engine at the Vienna Motor Symposium. Dubbed as the 'most efficient two-litre petrol engine in its class,' it will first appear in the next-generation A4 due for an update later this year.
The new four-cylinder turbocharged engine draws 190 bhp of maximum power and 320 Nm of peak torque from a displacement of 1,984 cc. The peak torque is now available from as low as 1,450 rpm and is maintained all the way through to 4,400 revs.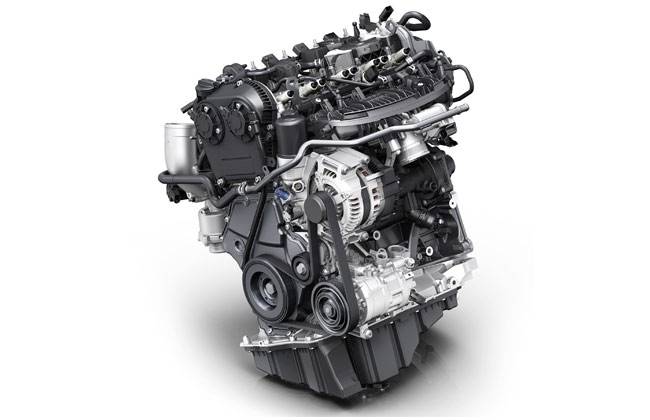 Automaker says it's more efficient than the one it replaces, all thanks to a new combustion method, which is comparable to the Miller cycle that works with a variety of engine types. With the consumption levels less than 5.0 l for every 100 kms, the engine clearly undercuts its predecessor and comparable competitors.
Apart from the new combustion method, the new engine, with a weight of only about 140 kg, avails itself of other efficiency technologies, such as the coolant flow is controlled so as to shorten the engine warm-up time.
Speaking at the Symposium, Prof. Dr. Ulrich Hackenberg, member of the Board of Management for Technical Development at Audi said, "The Vienna Motor Symposium is an excellent forum for Audi as a leading technology brand. Specifically in the drive area we have been taking pioneering solutions into production for many years now — first the TDI, then the TFSI, and latterly our electrified concepts. The specialist congress in Vienna gives us the opportunity to present them to international experts."
Source : Audi A4 - Audi reveals new 2.0-litre TFSI engine for next generation A4