Finally Audi has revealed the details of its world's sportiest Audi RS 7 piloted driving car. Without a driver, the car will demonstrate its dynamic potential and driving capabilities at Hockenheimring on October 19, 2014.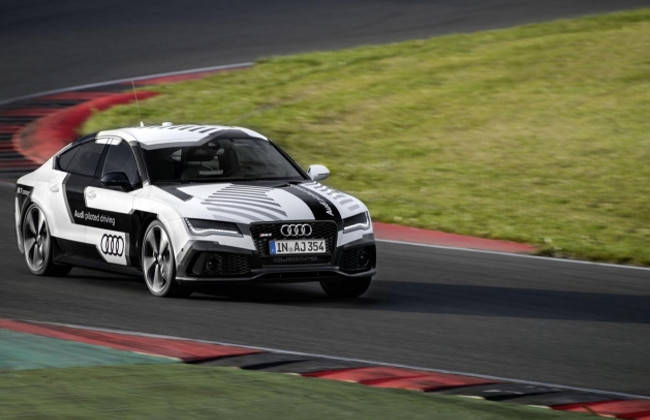 According to the company, the Audi RS 7 piloted driving concept develops an output of 560 hp and a top speed of 305 km/h (189.5 mph). Prior to Hockenheimring, Audi has showcased its Piloted driving with Audi TTS at Bonneville Salt Flats in 2009, Pikes Peak in 2010 and at Thunderhill Race Track in 2012.
On the exterior, Audi RS 7 piloted driving concept looks kind of similar to the production model of RS 7 but comes equipped with electromechanical power steering, advance throttle valve and eight-speed tiptronic that distributes the power output to the mechanical quattro drive system which is controlled automatically.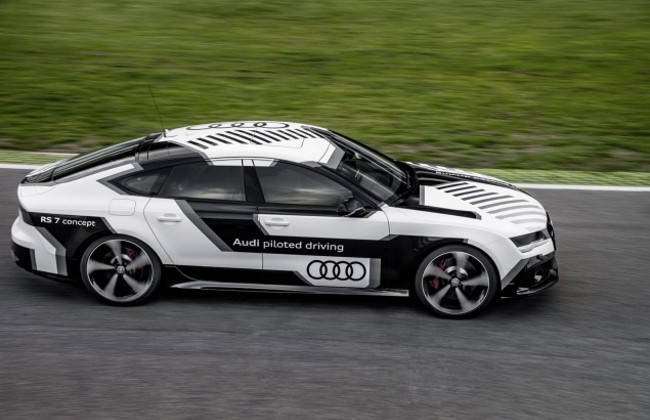 Prof. Dr. Ulrich Hackenberg, Board Member for Technical Development at AUDI AG said, "We are pressing forward with one of the most important trends in the automotive world with our technical solutions for piloted driving. The utter fascination of this development will be put on display at the DTM race in Hockenheim. A lap time of just over two minutes and lateral acceleration of up to 1.1 g speak for themselves."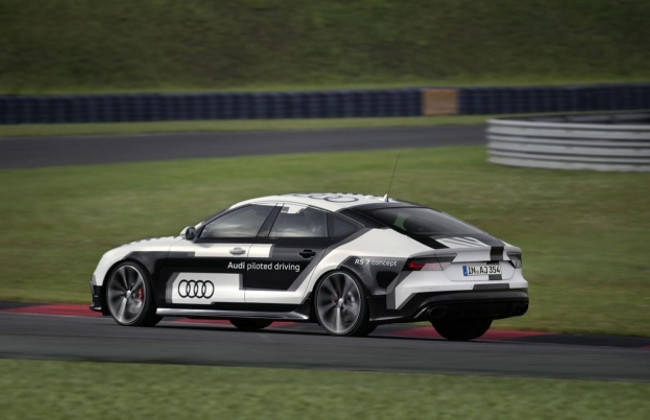 The car will showcase the driver-less driving at the Hockenheimring with full acceleration on straights, full braking before the corners, precise turn-in and perfectly metered acceleration when exiting the corners. Audi RS 7 piloted driving concept uses the following technology for the precise driving Piloted driving for parking maneuvers The central driver assistance control unit (zFAS) Relaxed and under control– today's driver assistance systems Adaptive cruise control with stop & go function Audi side assist Audi active lane assist Camera-based speed limit display Night vision assistant Park assist with 360° display Audi pre sense
Source : CarDekho