Audi has reported sales of 11,192 units for the year 2015 in Indian market. This accounts for a moderate growth of 3.14%, when the german carmaker sold 10,201 units in 2014. The company locks horns with its German auto rival, Mercedes Benz, in terms of sales. While Audi acquired the top spot in luxury car space for 2014, this time Mercedes was able to steal the crown and outclassed it with a spectacular growth of 32%.
"Audi has been the preferred choice of luxury mobility for car enthusiasts in India. The year 2015 has seen another year of growth for us and we remained focused towards our aim to provide the best luxury car buying experience to our customers," said head of Audi India, Joe King while addressing media.
The company is optimistic about its growth in 2016 and will like to gain back the top spot. "We are committed towards bringing new products which are technologically advanced, smart, agile and comfortable.. We are very confident that we will continue our growth path in 2016 and beyond," Mr. King said.
The carmaker launched a total of 10 products including R8 LMX and TT Coupe in 2015. Apart from this, Audi also launched S5 Sportback and the new Q7. Audi is also set to dazzle the automobile enthusiasts at Auto Expo 2016, where it is expected to come with a lineup of three cars. The most talked about car amongst them is the new R8, which previously was unveiled at 2015 Geneva Motor Show.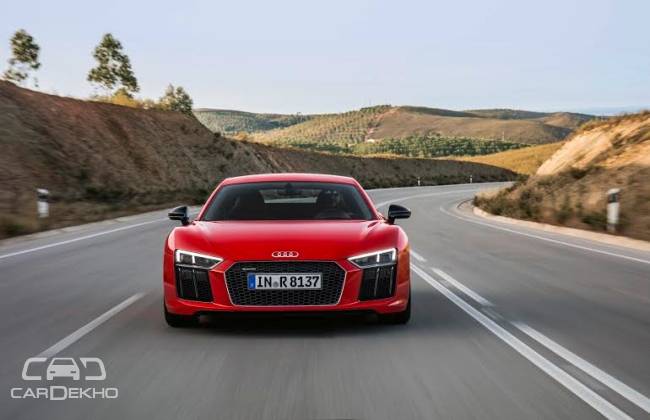 Also Read: Audi to Display Three Cars at the Auto Expo 2016
Source : CarDekho