The new Audi A8 L will break cover in just a couple of days from now, as stated by Joe King, Head, Audi India, at a recent launch of Audi India's biggest used-car showroom at Gurgaon. Joe also stated that the much awaited Audi A3 sedan, recently showcased at the Auto Expo 2014 and Beijing Auto Show 2014, will be launched somewhere in the middle of this year. Adding to that, a couple of more surprises can be expected from the German giant later this year.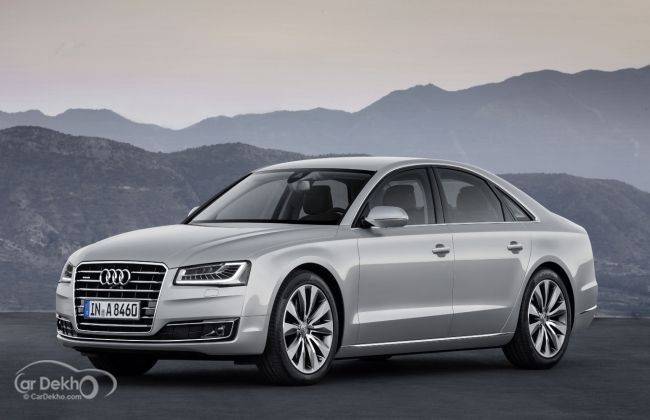 Despite being the longest car in its segment, only the L (long wheelbase) version will be available for customers, as most of them interested in this luxurious land yacht prefer to be chauffeured around. Engine options will include both petrol TFSI and diesel TDI mills, though nothing much can be said about their capacity. The new Audi A8 L will feature optional Matrix LED technology for its headlights, with 25 individual diodes per unit for the high-beam which can be dimmed individually as and when required. The headlight illumination avoids glare at oncoming vehicles by switching off individual diodes.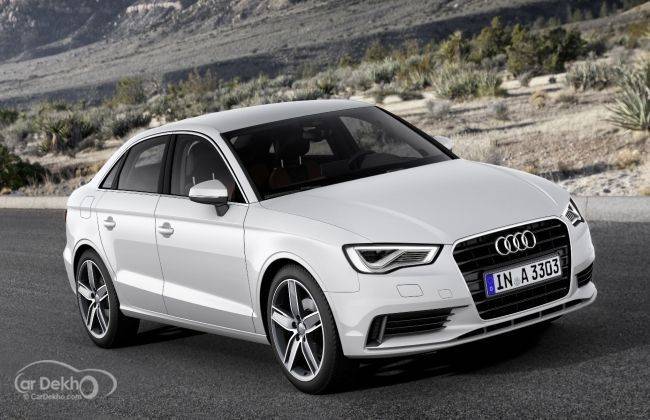 The interior is more spacious and comfortable loaded with high-quality materials. You can equip your A8 L with individual powered seats at the rear, which are complemented by a continuous, leather-covered centre console, and the optional reclining seat with power fold-out footrest. Audi Connect complements MMI navigation plus and connects the sedan to the Internet thus allowing passengers to surf and e-mail freely on their mobile devices using the Wi-Fi hotspot. Other goodies will include a Bang & Olufsen Advanced Sound System and rear seat entertainment.
The A3 sedan is a best seller for Audi when it comes to premium compact saloons, and has recently been named the 2014 World Car of the Year. The A3 sedan comes in several engine variants, petrol TFSI units (1.2 and 1.8 litres) and diesel TDI version (1.6 to 2.0 litres).The new A3 sedan features lightweight construction, powerful engines, selection of innovative infotainment and driver assistance systems. The power output ranges between 125bhp to 180bhp, with the 1.4 TFSI getting Cylinder On Demand (COD) technology which deactivates two cylinders at low load.
Power is delivered to the front wheels by a 6-speed manual or S-tronic transmission. As an option, Audi offers headlights in xenon plus technology together with LED daytime running lights and the tail lights, too feature LEDs. The MMI navigation plus works in conjunction with the Bluetooth car phone online to provide new services that in the A3 are referred to as Audi Connect. The pricing is expected to be competitive as well, as we hope Audi will assemble the A3 sedan in the country to keep the cost low. Further, Audi is working on providing better services to its customers by opening more touch-points for Audi owners.
Source : CarDekho