Audi will be the third German luxury automaker to enter the entry-level luxury segment after Mercedes Benz and BMW; Merc started the segment with the A Class followed by BMW 1 Series. Though the last one from the 'German big three' Audi A3 sedan seems promising compared to the rest two hatches but it all ends on the pricing which would certainly be aggressive seeing the competition and indeed the car has created lot of sensation since its inception at the 2014 Auto Expo. Lets compare the A3 with the rest two!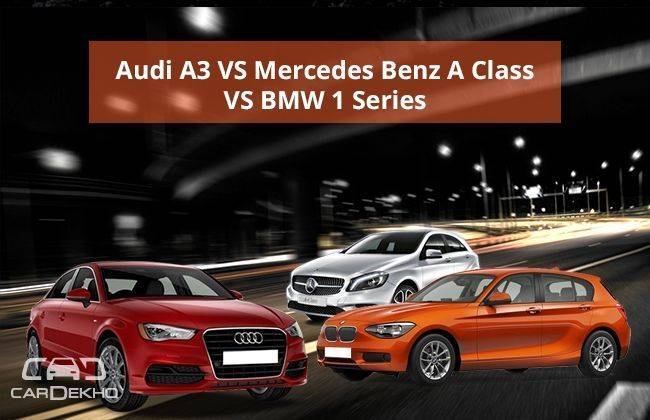 Price comparison: Audi A3 VS Mercedes Benz A Class VS BMW 1 Series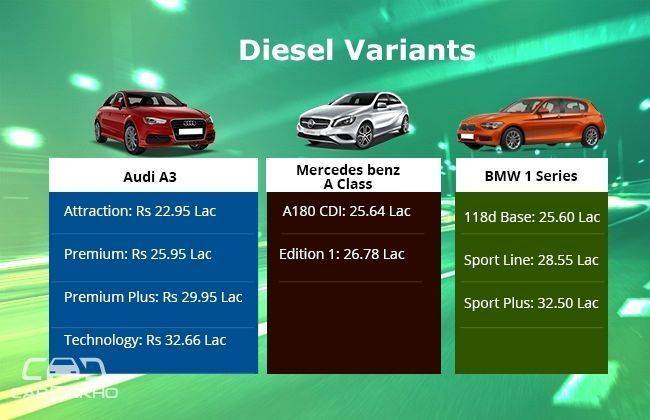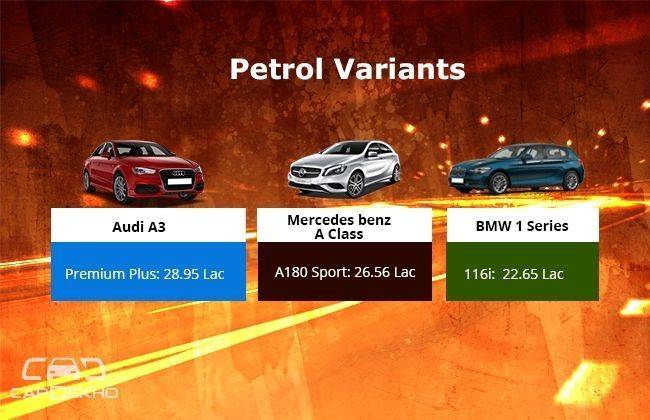 Diesel engine: Audi A3 VS Mercedes Benz A Class VS BMW 1 Series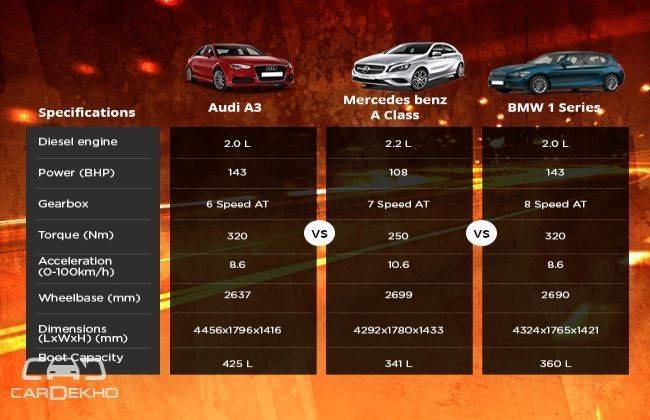 Petrol engines: Audi A3 VS Mercedes Benz A Class VS BMW 1 Series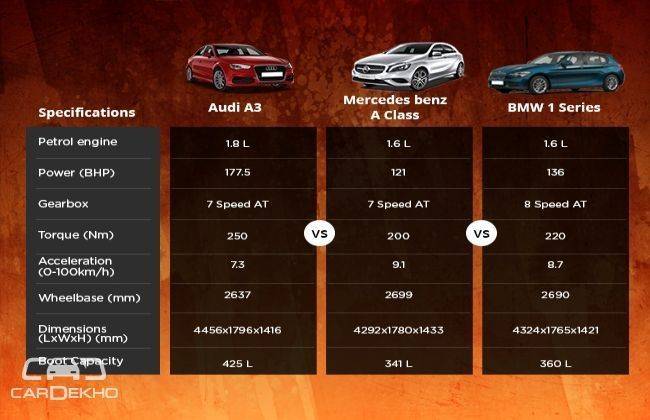 Safety
BMW offers dual front airbags along with side and front & rear head airbags. While the Merc offers seven airbags that ranges from window airbags (both the rows), side airbags (front seats), knee airbags (for the driver) and dual front airbags. While the Audi A3 features 7 airbags. All these car sports ABS and host of other safety features.

In a nutshell, Audi will give a tough competition to BMW and Merc and being a sedan further gives A3 an edge over its rivals as it offers more space. However, A Class is the most sexy and flamboyant car in the trio with its diamond grille which reminds you of flashy high-end Mercs! The A3 gives the impression of its bigger sibling A4 along with classic Audi curves. While the other two look sporty and agile, A3 looks premium. Moreover, the 1 Series is the only rear wheel drive car in the trio so its the sole car that can provide you the rear-wheel drive adrenalin fun!
Source : CarDekho