Audi has been working on zero emissions motoring with the A3 and from next month, the new A3 Sportback e-tron becomes the first plug-in hybrid to join the Audi range. The modified 1.4-litre TFSI unit, in this application featuring a peak power output of 147bhp, is linked by a clutch to a 75kW electric motor, which is integrated into a specially developed six-speed S-tronic transmission sending power to the front wheels. Combined, the two power units generate 204PS of system power and 350Nm of system torque.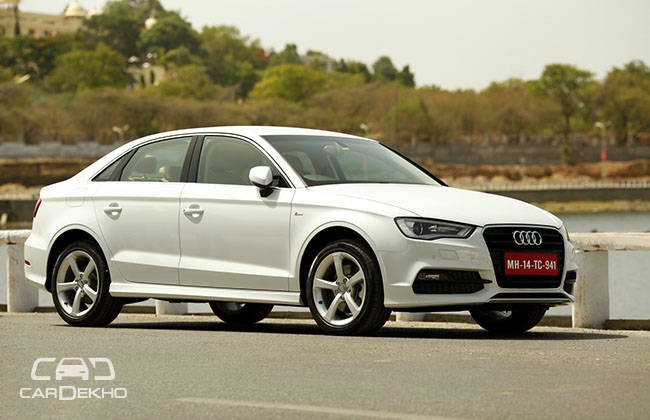 According to the ECE standard for plug-in hybrid cars, the A3 Sportback-based e-tron is capable of covering up to 75 km/l. With the combination of electric motor and combustion engine, an overall operating range of up to 584 miles is possible.
The Audi A3 e-tron can run exclusively on electric power for up to 50 kilometres at speeds of up to 125km/hr, or can be powered by petrol combustion alone. Alternatively, the hybrid mode brings both units into play, and the driver can choose to run these simultaneously – a function known as 'boosting' – by initiating kickdown by the S-tronic transmission. In this mode the full 350Nm torque output is deployed for the strongest possible acceleration, but when the driver stops accelerating both motors temporarily deactivate, eliminating motor braking torque and allowing the car to glide to conserve fuel and recuperate energy.
The driver has several ways of actively managing the vehicle's response. Four key settings are available - the EV mode gives priority to electric drive, the hybrid auto mode is useful for long journeys as it engages the electric motor wherever possible, the hybrid hold mode preserves the electrical energy stored in the battery for later use and the hybrid charge mode uses the combustion engine as a generator to charge the battery.
The chosen mode is displayed by a powermeter in the instrument cluster, which also shows the system's overall output and the battery charge. The monitor for the MMI navigation plus shows the energy flows in the hybrid system. In addition, the driver information system displays the operating ranges and consumption figures for electricity and petrol.
Despite the fact that the smaller 12-volt battery powering the more 'conventional' in-car systems and the 40-litre fuel tank are located above the rear axle load space isn't significantly impaired – in the standard configuration it measures 280 litres and 1,120 litres with the rear seat backs folded down. Using a domestic socket it takes four hours to fully charge the battery. When a wallbox is connected or a public charge point is used this reduces to two hours and fifteen minutes.