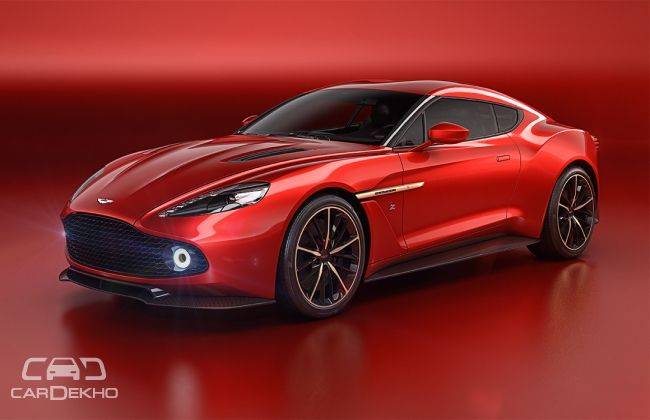 Un-widen your eyes, wipe the drool off your keyboard and bask in the beauty of what is the Aston Martin Vanquish Zagato concept. Now we've come to expect awe-inspiring designs from Aston, but this one certainly takes the cake!
The Vanquish Zagato Concept will make its global debut at the Concorso d'Eleganza Villa d'Este, held at Lake Como in Italy from May 21 – 22, 2016. This visual treat is the fifth car to emerge from a collaboration between Aston Martin and Italian design-house Zagato, that stretches back over five decades.
The concept was designed in close collaboration between the Aston Martin design team led by Marek Reichman and Andrea Zagato. Developed and engineered at the British automaker's headquarters in Gaydon, England, the concept features aesthetics that are unmistakably Aston Martin. The new bodywork is entirely shaped from carbon fibre, with the split lines on the body reduced by the use of large one-piece panels.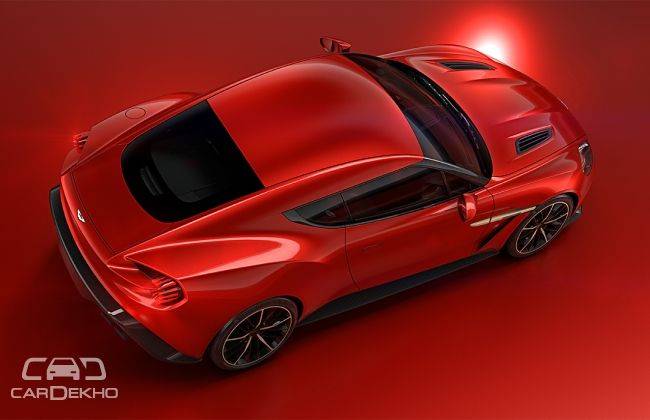 Also featured in the design are wing mirrors that draw their inspiration from the One-77 and a sculptural rear end similar to the DB11's profile, complete with a retractable spoiler and rear hatch to access the luggage compartment. Running along the lower body are carbon fibre sills that also nestle the quad-exhaust pipes at the rear. The roof features the iconic 'double-bubble' design, a Zagato trademark since the early 1950s, which was originally designed to accommodate racing helmets.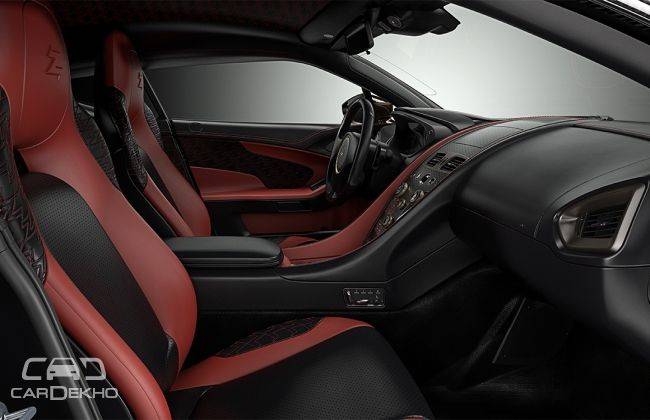 Interior trim materials include a blend of Herringbone carbon fibre, shadow and anodized bronze and aniline leather. The Vanquish Zagato Concept also sports a unique 'Z' quilt pattern stitch on the seat and door sections, along with a 'Z' embossed on the headrests and stitched into the centre console.
Before you ask, the concept isn't all show and no go. Propelling this beauty is an old-school beast, in the form of a naturally-aspirated V12 engine has been uprated to produce 600PS of power!
Aston Martin executive vice president and chief creative officer, Marek Reichman said, "Over the years, we have developed and refined our own design language and we have always gone that little bit further with our special series cars like CC-100, One-77 and Aston Martin Vulcan. The Vanquish Zagato Concept shows how our two companies can come together and push the definition of Aston Martin design."
"We pride ourselves on our strong partnership and the creation of the Vanquish Zagato Concept was a true shared experience,' says Zagato's CEO, Andrea Zagato, "it represents the essence of an important design relationship that dates back over fifty years."
Source : CarDekho