Aston Martin has revealed their 'most intense and exhilarating creation to date' - Vulcan. The track-only - madness packs 800-plus bhp and British luxury brand promises that the Vulcan is all-carbon fiber! The beast is heading to the 85th Geneva Motor Show in the first week of March, 2015.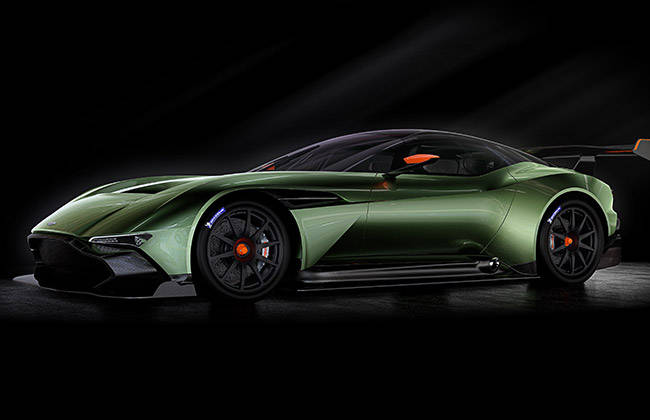 CEO, Dr Andy Palmer, said: "Aston Martin Vulcan is, by its very nature, a rare and thrilling supercar. Designed and engineered to deliver a genuinely bespoke driving experience that draws on our rich heritage, this car tailors its power and handling to both the capabilities of the driver and the characteristics of the track.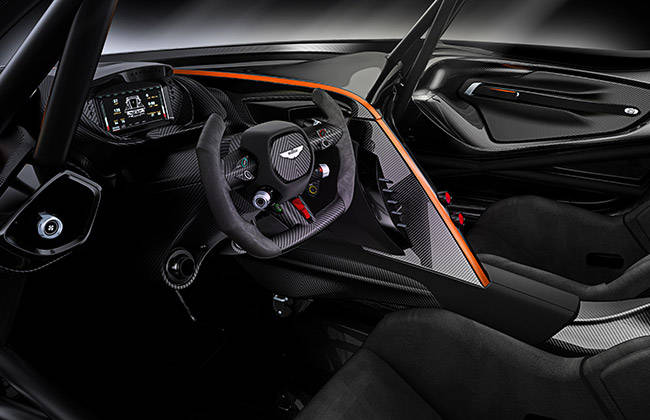 "A sports car for true sports car lovers, I believe the Aston Martin Vulcan – and the unique ownership programme that sits behind it – sets a whole new standard in the ultra-high luxury supercar class," he added.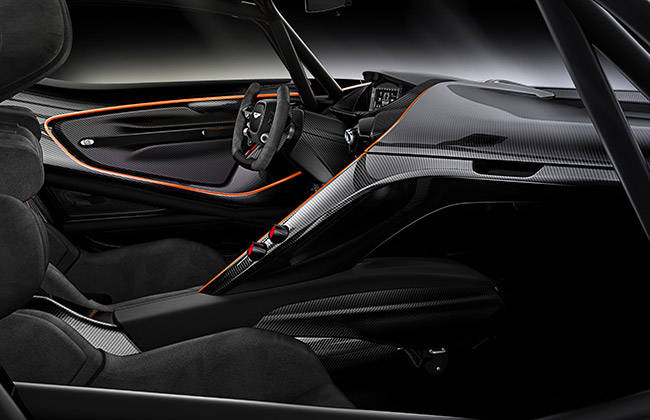 Aston Martin did not reveal much about the engine but says that the Vulcan is powered by a 7.0-liter V12 engine developing over 800 horses. Drive is channeled to rear wheels and it rides on 345/30 x19 Michelin race specification tyres.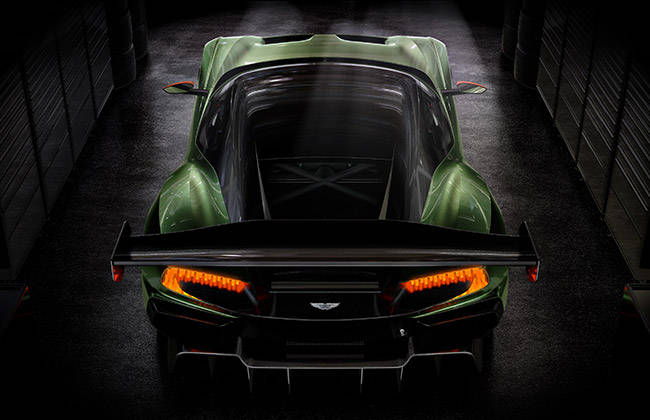 The power is handled by a mid-mounted Xtrac six-speed sequential shift gearbox. It also features a limited-slip differential along with magnesium torque tube and carbon fiber propeller shaft. The braking is provided by Brembo - racing calipers while discs are carbon ceramic racing discs measuring 380mm @ front and 360mm @ rear.
Only 24 such cars will be made and Aston Martin says that the power-to-weight ratio of Vulcan exceeds those of the GTE cars which will compete in the FIA's annual World Endurance Championship. Owners will also get an opportunity to participate in an extensive track training program. They will also be given opportunity to get their hands on - V12 Vantage S, One-77 and Vantage GT4 before getting behind the wheels of monstrous Vulcan.
Source : CarDekho