Automotive Skills Development Council (ASDC) organized its 4th Annual Convention on September 25, 2015 in Delhi, which coincided with ASDC's Annual General Meeting. ASDC is a joint initiative of SIAM, ACMA, FADA and the Ministry of Heavy Industry & Public Enterprises and falls under the overall umbrella of the National Skills Development Corporation (NSDC).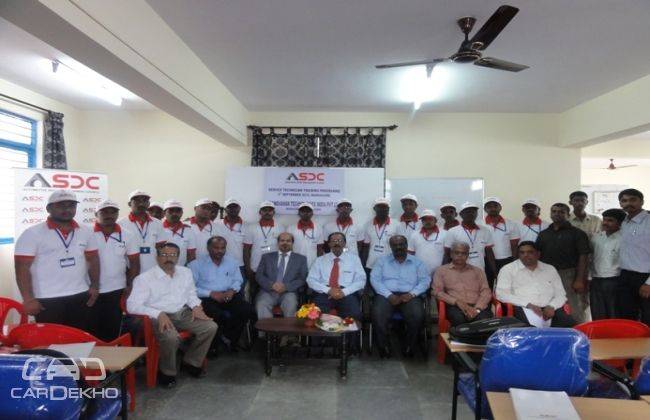 Mr Ambuj Sharma inaugurated the Convention as the Chief Guest and talked about the sizable possibilities of employment that the next Auto Mission Plan period 2016 – 26 imposes. He also implored the stakeholders to capitalize on ASDC and skill their personnel for the industry. He explained that ASDC will have to increase its capacity to train the millions of people that will require skill development due to the increasing needs of the future automotive industry. Currently, ASDC has trained about 75000 people in this year.
Mr Ambuj sharma also suggested that existing institutions, like the Government owned ITIs can act as possible physical infrastructure for evening and weekend training purposes.
Mr Jayant Davar, President, ASDC and Co-Chairman & Managing Director, Sandhar Technologies Ltd., said, "The task ahead is a mammoth one and can be achieved only with the support of all stakeholders in OEMs, component industry and after-sales and service sectors."
Three MoUs to improve the skills of Automotive Industry were also signed at the occasion. Mr. Sanjay Jorapur, Chief, Human Resource Officer, Hero MotoCorp Ltd. signed an MoU with ASDC and announced that Hero MotoCorp will make students employable in the auto industry by training them as per ASDC curriculum.
Mr. Akshay Gupta, BD – Govt. Affairs, UBER also signed an MoU and informed that they will be engaging more than 100,000 people, over the course of next 3 years and will be helping them with finances if the candidates have ASDC certificate for the Drivers.
There were three Panel Discussions that included the panels on Skilling for Safer Roads, Skilling for Make in India and Auto Industry's Own Certificate.