Ariel Motor Company in collaboration with Atom's exclusive North American manufacturer- TMI AutoTech, has officially revealed the Atom 3S. Dubbed as the most powerful Atom since the V8 version, the model is based on the latest third-generation track toy platform.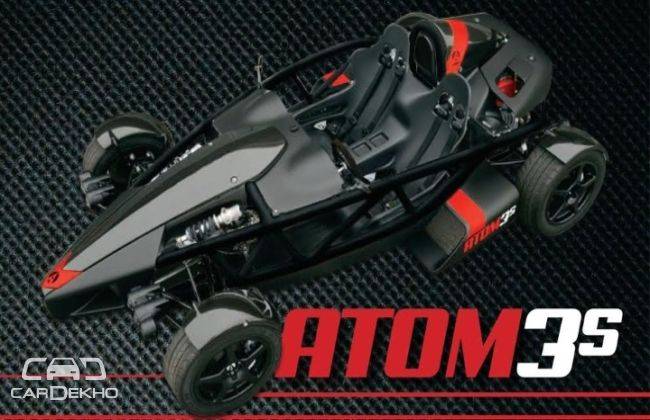 According to the British manufacturer, the model comes with 'never seen before' features and equipment. Under what little the Atom 3S has in the way of clothing, it comes equipped with a 2.4-litre turbocharged Honda-sourced petrol engine that churns out 365 bhp and 420 Nm of peak torque. Ariel is offering three transmission options with the 3S, namely standard, close ratio or an all-new new Sadev six-speed sequential gearbox. The model also gets a new cockpit adjustable five-stage traction control system, that improves acceleration and stability over a wide variety of surface conditions. Also, gets an ultra-quick shifting through steering column mounted paddles, which provides for optimal track performance. It even comes packaged with the full glass windscreen that 'allow for a clear view ahead while seated in a race inspired composite seat,' while a full LCD display 'allows for easy viewing of data such as speed, rpm, gear position, as well as water temperature and fuel level,'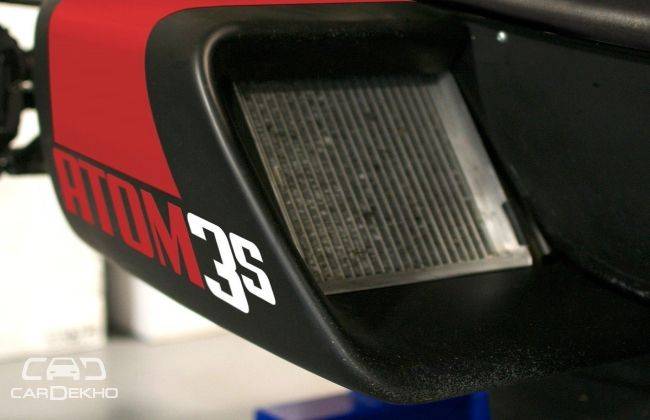 In the extremely lightweight Atom frame, which weighs around 500-600kgs, the 3S sprints from 0-100 kmph in under 2.8 seconds, and the quarter mile is covered in about 10.7 seconds. As can be seen in the video below, the Atom 3S covers the full course at Virginia International Raceway in a whopping 1 minute 58.8 seconds, making it swifter than the Atom spec racer, as well equivalents with a Formula Ford single-seater.
Source : CarDekho