ARAI (Automotive Research Association of India) the governing body for automotive testing in India will be setting up five new test certification and inspection centres in the country. These new centres will be set-up in the states of Maharashtra, Gujarat, Rajasthan, Karnataka and Telangana and have been commissioned on the orders of the Ministry of Road Transport and Highways.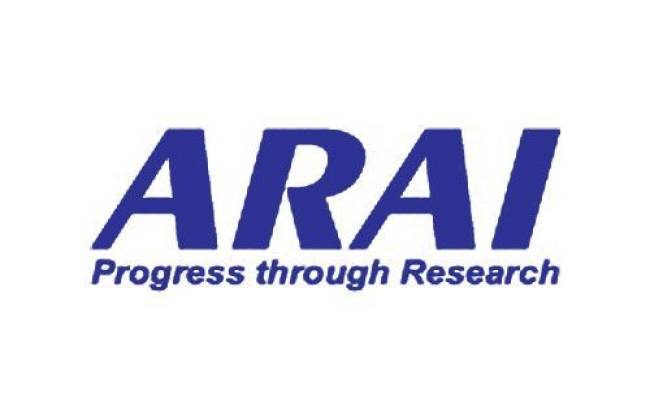 ARAI will build these centres and hand them to the government, though the operating authorities haven't been finalized yet. These test centres will carry out safety and emission inspections with the former having automated equipment for testing. Emission inspections will include acceleration tests for diesel vehicles and idle tests for petrol, LPG and CNG vehicles. Safety inspections will include – speedometer, brake testing, suspension, overbody and underbody areas, headlamps, tail lamps etc.
Speaking on the expansion plans Ms. Rashmi Urdhwareshe, director, ARAI, while giving an update on ARAI's upcoming 55,000 square metre Chakan facility, said: "Augmentation of ARAI's facilities will have three centres of excellence – one COE in powertrain, fatigue and materials, and passive safety. This will be done at Chakan. Out of these centres, the building of a passive safety lab and its infrastructure is now ready, and the installation of key equipment for crash testing is in the advanced stage of completion".
The new passive test facility at Chakan built under the National Automotive Testing and R&D infrastructure Project (NATRiP) has equipment to carry out crash tests including full frontal, off-set frontal, side, side pole and rear impact as per Automatic identification systems, Indian standard (AIS), ECE regulations, Federal Motor Vehicle Safety Standards (FMVSS) and New Car Assessment Program (NCAP) requirements. The facility also has a static roll-over test facility, a dummy caliberation facility, electric AC drive crash system with a payload of 3,500kgs and a propelling speed of 80kmph along with other test facilities as well.
Soure: Autocar India
Source : CarDekho