Lewis Hamilton won the rain interrupted Japanese Grand Prix while his teammate Nico Rosberg finished second. At the Suzuka International Racing Course, the one two finish from team Mercedes was overshadowed by the tragic accident of team Marussia's Jules Bianchi who lost control on a Turn 7 when only nine laps left. He is been taken to hospital by ambulance because the helicopter cannot go in these conditions," Federation Internationale de I'Automobile press officer Matteo Bonciani said.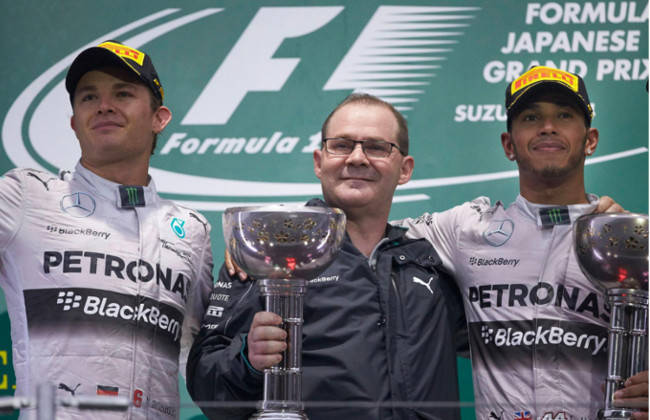 With this win, the British driver Hamilton affirms his position in Formula One World Driver's Championship as the gap between him and Rosberg is now stretched to 10 points.
Good day for Red Bull duo, as Sebastian Vettel and Daniel Ricciardo finished third and fourth followed by McLaren's Jenson Button and Valtteri Bottas of Williams.
Force India's Nico Hulkenberg earned 4 points after finishing 8th while his teammate only managed to score 1 point with his 10th position finish.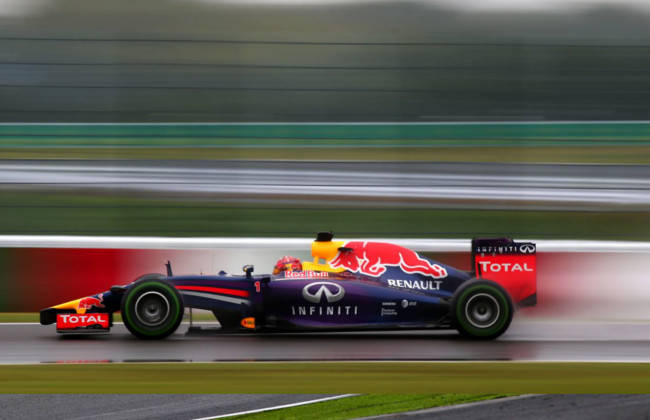 Rosberg though managed to lead in early stages but it Lewis who finished first. He completed his 53 laps of 307.385kms (191 miles) in 1hr 51 min and 43.021sec with an average speed of 220.5 kmph (137.064mph).
In the driver's standing Hamilton extends his lead to 10 points over Rosberg, 266 to 256, with Ricciardo third on 193 from Vettel on 139, Alonso on 133 and Bottas on 130.
In constructors' championship, Mercedes are leading the way by 522 points while Red Bull are on second with 332, with Williams third on 201 and Ferrari fourth on 178 points.

After the tragic incident Nico Rosberg, who finished second, said Bianchi's condition seemed "very, very serious". "I'm not thinking about the race, I'm thinking about my colleague," Rosberg said. "I'm hoping for the best."
Source : CarDekho