Round 4 of the JK Tyre FMSCI National Karting Championship returned to the Mohite's Karting Circuit in Kolhapur. Soaring temperatures ensured that the drivers were made to work hard & the 3 different categories witnessed some intense competition.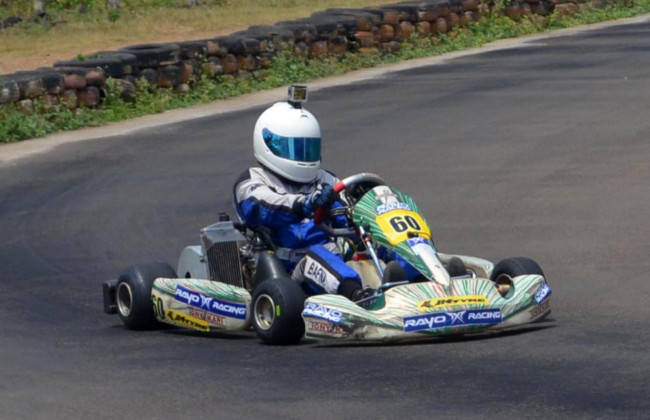 In the senior category, championship leader, Ameya Bafna of Rayo Racing started the weekend on a back foot. The 2012 National Champion made a mistake in qualifying & crashed. This meant that Ameya had to start 14th & last in Heat 1, where he finished 7th. In Heat 2 he started 7th & went on to win! Meanwhile Kolhapur favourite – Chittesh Mandody of Mohite Racing started on pole for the pre final which he won ahead of Ameya Bafna & Vishnu Prasad of Meco Racing.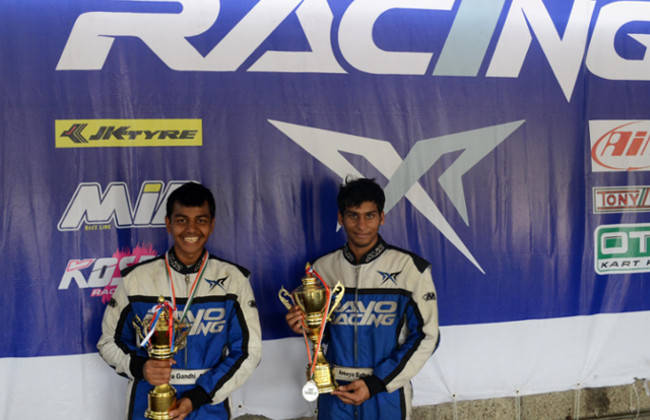 The final proved to be the most exciting as Chittesh got off to a good start. The Kolhapur youngster was closely followed by Ameya, while behind them positions kept changing every lap. Nayan Chatterjee also of Rayo Racing, started 8th & was challenging Dhruv Mohite on the last lap. The resulting battle allowed another Rayo Racing driver – Arya Gandhi who started 9th to inherit 3rd place.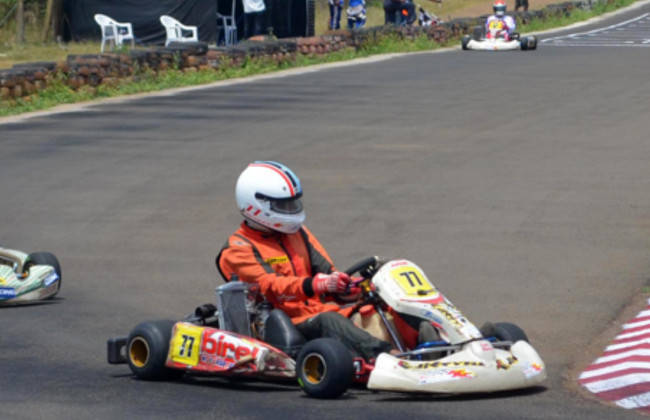 The junior category saw Ricky Donison of BPC racing dominating from the heats to the finals. He won the final comfortably ahead of Kush Maini of Darkdon Racing who started 15th & last. Akash Gowda of Meco Racing came in 3rd ahead of Rayo Racing's Aaroh Ravindra.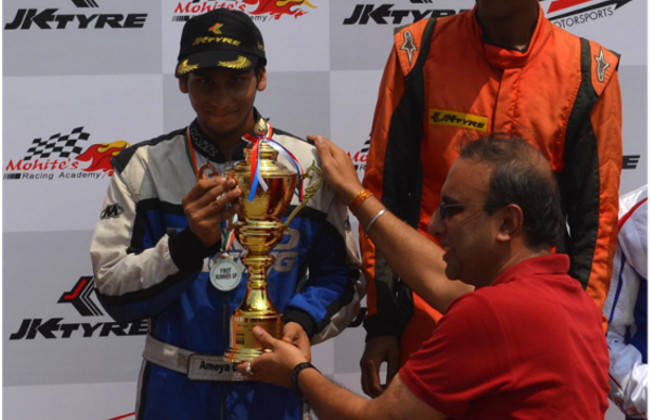 The Micro final was cut short abruptly with a few laps to go. The race was red flagged after one of the drivers veered off on the main straight & spectacularly flipped. Thankfully the driver emerged unscathed & Yash Aradhya of Meco Racing was declared the winner ahead of his team mate Shahan Mohsin. Chirag Ghorpade of BPC racing finished 3rd.
Ameya Bafna & Yash Aradhya (Senior & Micro) managed to extend their respective championship leads to 14 points, while Ricky Donison holds a slender 4 point lead in the Junior.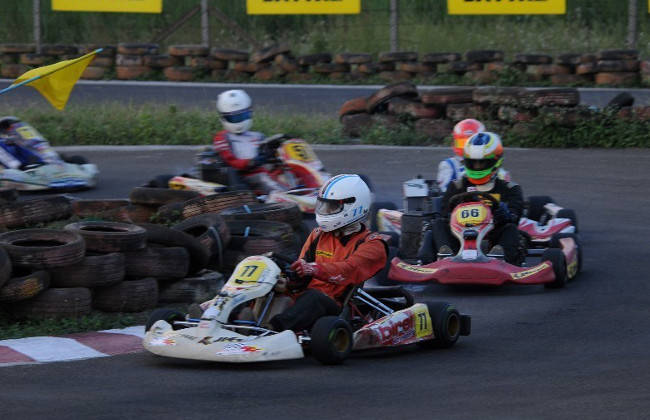 "I caught a bit of dust in qualifying & crashed. But I knew I had the pace & stayed positive throughout the weekend. It's not the best situation, but I am happy with the result." said championship leader in the Senior – Ameya Bafna of Rayo Racing. The championship now moves to Vizag for the final Round, on October 17th & 18th.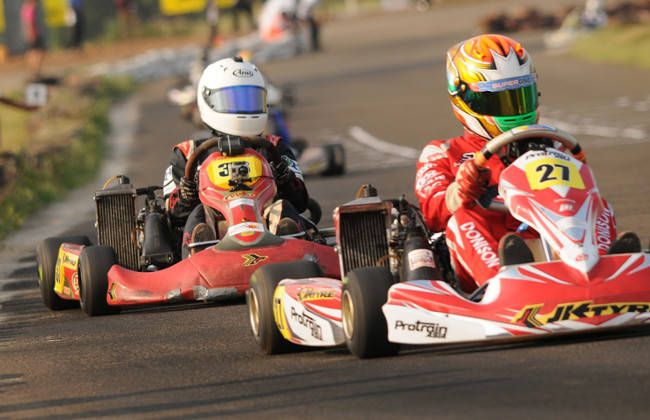 Final Results –
Senior –
1. Chittesh Mandody, Kolhapur (Mohite Racing)
2. Ameya Bafna, Mumbai (Rayo Racing)
3. Arya Gandhi, Mumbai (Rayo Racing)
Junior –
1. Ricky Donison, Bengaluru (BPC Racing)
2. Kush Maini, Bengaluru (Darkdon Racing)
3. Akash Gowda, Bengaluru (Meco Racing)
Micro –
1. Yash Aradhya, Bengaluru (Meco Racing)
2. Shahan Mohsin, Agra (Meco Racing)
3. Chirag Ghorpade, Bengaluru (BPC Racing)
Source : CarDekho