Global NCAP has made a lot of headlines in years 2014 as the safety watch dog had tested 6 Indian spec cars in January, 2014 including the best seller Maruti Alto 800 and all received ZERO rating. A second phase of tests has been done recently, which included two more cars Swift and Datsun Go, both these cars also failed and received Zero rating. Now, there can be questions in your mind that what is this NCAP and why it is testing cars? So, we have compiled all the information related to NCAP, which will help you understand it in a better way.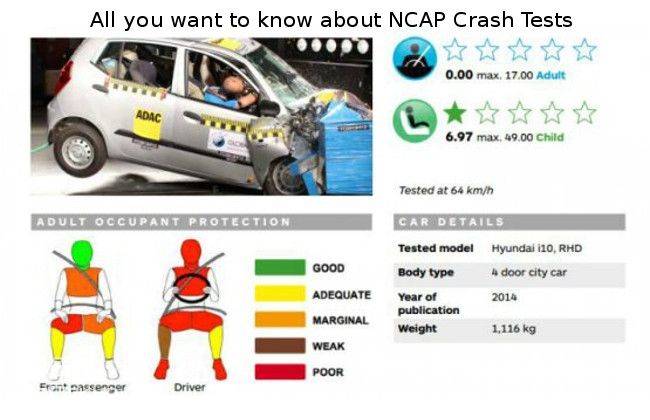 What is NCAP?
NCAP or New Car Assessment Program was started in 1979 by United Stated National Highway Traffic Safety Administration to encourage vehicle manufacturers to build safer vehicles and buyers to buy them. Inspired by its success and significant fall in road fatality rate in USA, UK Department for Transport established EURO NCAP, which was then supported by European Union. The other NCAPs round the globe are C-NCAP for China, ANCAP for Australia and New Zealand, Latin NCAP for Latin America and ASEAN NCAP for South East Asian countries. A similar program will get in operation in India by 2015 and will be known as Bharat New Vehicle Safety Assessment Program (BNVSAP).
Global NCAP promotes the development of NCAPs and similar organizations worldwide and encourages best practices in the use of consumer information to promote road safety. The organization aims to support the development of new consumer crash test programs in emerging markets, where vehicle growth is strong but independent consumer information on crashworthiness is frequently not readily available. To achieve this, Global NCAP will offer support to new car assessment programs in emerging economies and regions by offering technical support guidance and quality assurance. What is the relevance of Global NCAP?
In 2010, United Nations approved the Decade of Nation for Road Safety in general assembly. The Decade for Action is a Global Plan based on five pillars, which are
1. Road Safety Management
2. Safer Roads & Mobility
3. Safer Vehicles
4. Safer Road Users
5. Post Crash Response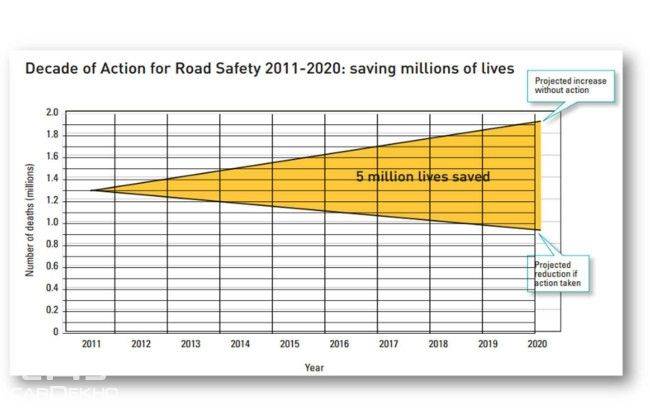 These pillars include indicative and interim targets to progress towards the Decade's overall goal which is to 'stabilize and then reduce the level of road fatalities'. The Decade of Action has been proposed for a 50% reduction in the forecast level of fatalities by 2020 which could avoid 5 million deaths, 50 million injuries and save $3 trillion in social costs.
So, the Global NCAP, a non-profitable organization, is trying to encourage universal deployment of improved vehicle safety technologies for both passive and active safety. The goal can be achieved through a combination of harmonization of relevant global standards, consumer information schemes and incentives to accelerate the uptake of new technologies. How NCAPs Test a Vehicle and award ratings?
The NCAP tests are conducted to check that if a vehicle collapses; is it safe enough to save lives of the occupants. In these tests, NCAP uses crash-test dummies loaded with sensors, so that the level of injuries sustained by dummies can be measured. On the basis of data received after collision, NCAP awards ratings to the cars which are out of five.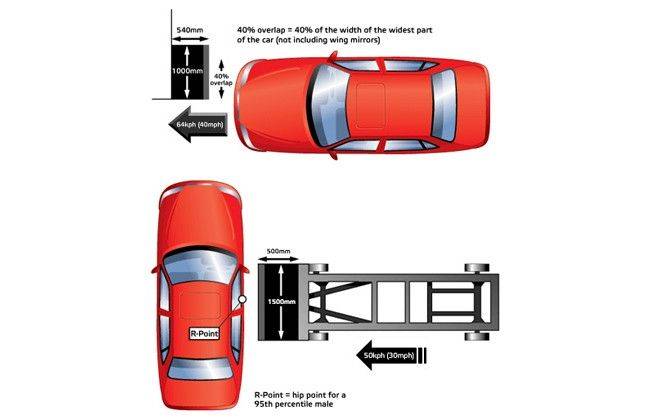 NCAP performs two types of crash tests to evaluate the effects of front and side impact on a vehicle. Both these tests are important to check the passive safety assessment tools used in a vehicle. For the frontal impact, NCAP simulates a car to the car crash, in which the test vehicle hits a barrier that replicates the soft front end of the other vehicle. The frontal crash test is done on 56 kmph, however EURO NCAP performs the test at 64 kmph. The side impact test uses a trolley that hits the vehicle just above the door sill area at 50 kmph.
The scoring is being done on the injuries sustained by the dummies. The Adult Occupant Protection is rated on a scale of 0-16 (where 16 is the safest), and child occupants, where the child is protected by a Child Restraint System. The star ratings are awarded based on a percent compliance scale and the ratings clearly demonstrate the importance of airbags, ABS and structural integrity.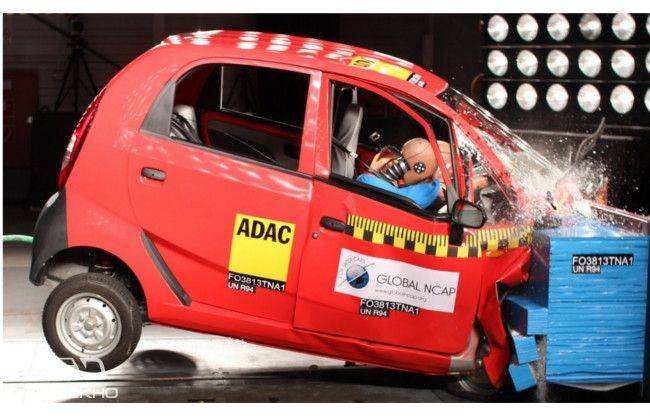 Does India need NCAP facility?
We believe that vehicle buyers have all the right to choose the safest vehicles. To do so they need reliable, accurate, and unbiased comparative information regarding the safety performance of individual models. Global NCAP is doing the same, Indian Govt. recently announced that all new models must pass frontal crash test from October, 2015. In the similar league, Govt is building Bharat New Vehicle Safety Assessment Program (BNVSAP) facility with the help of Global NCAP to perform these tests in India. The new facility will perform all the necessary safety tests and will award ratings to the new cars.
Source : CarDekho