German luxury car maker Mercedes-Benz's Indian subsidiary announced the price hike of its entire model range from 1st September, 2013. The price revision will be in the range of 2.5% to 4.5% due to exchange rate effects, higher import duties and rising input costs.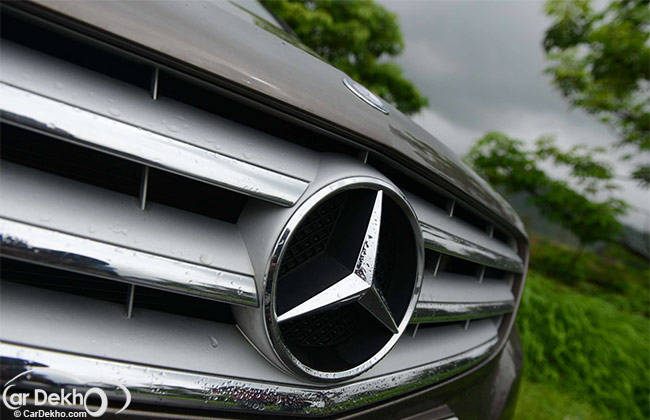 Mr. Eberhard Kern, Managing Director & CEO, Mercedes-Benz India commented, "The rising input costs along with higher import duties have been creating significant pressure on our bottomlines for quite some time now. The constant weakening of the currency and the increase in other relevant taxes further impacted the business, adversely. We have been absorbing a significant portion of these impacts till now, but to run a sustained and profitable business in the long run, revising the prices upwards was inevitable. However, despite the price hike, the attractive financial solutions from Mercedes-Benz Financial Services like 'Flexinomics', 'STAR Agility' and 'STAR Supersonic' loan approvals etc. are all tailor made for our customers. These solutions will provide benchmarking value proposition enabling a hassle free purchase, while our after-sales programmes like Star Care, Star Ease and Road Side Assistance, will enhance the customer's overall ownership experience."
With the latest price revision: The new A 180 CDI luxury compact will now be priced at Rs. 22.05 lakhs, an increase of 4%. The B 180 CDI Luxury Tourer will now be pricier by 4% at Rs. Rs. 23.50 lakhs. The C-Class 200 CGI Avantgarde luxury sedan will now cost Rs. 32.25 lakhs an increase of 2.5%. The newly launched E-Class 200 CGI Avantgarde India's most popular luxury saloon, will now be available at Rs. 42.16 lakhs, up by 3.5%. The immensely popular ML-Class 250 CDI luxury SUV will now be priced at 50.98 lakhs up by 4%. (All prices are ex-showroom Mumbai).
Source : CarDekho - Mercedes-Benz cars - All Mercedes-Benz cars to get pricier from 1st September, 2013