Honda unveiled the next generation of the Acura NSX at this year's Detroit Auto Show and since then Acura has been giving out details on what can be expected of the 2016 NSX. One of the prime highlights of the 2016 model will be Acura's first use of the multi-material space frame which includes high-strength steel and aluminium, allowing the NSX to achieve its weight target along with possessing a rigid frame. It also includes the world's first automotive application of new ablation casting technology resulting in world-class body rigidity for ultimate handling and control.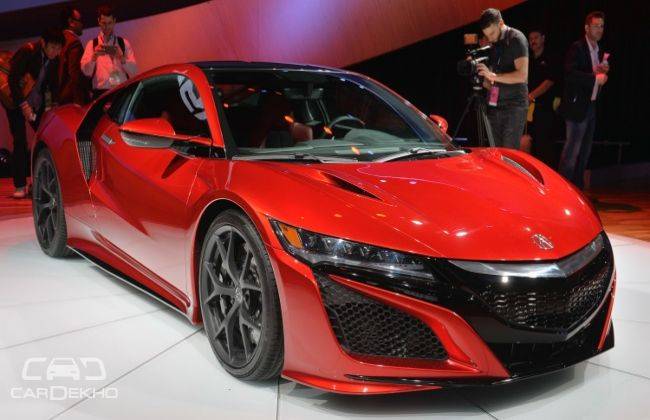 The NSX will feature a new 3.5 litre twin-turbo V6 engine and it will be the most capable, highest torque producing machine in the Acura history, amalgamated with a super handling all wheel drive system. It also achieves top class aerodynamics with the use of active aerodynamic elements. Its three motor sport hybrid power unit is cooled through 10 heat exchangers, thanks to the airflow management strategy that maximizes the air flow around and through the NSX.
"For this new NSX development, anything and everything that could offer incredible base rigidity and lightweight design was on the table," said Shawn Tarr, principal engineer and Acura NSX body development leader. "We considered all-aluminum unibody, carbon fiber monocoque and space frame designs and ultimately engineered a multi-material space frame because it offers the lowest weight and best rigidity, precision and hybrid powertrain packaging capability of any design."
The Acura NSX has been revered the past two decades for its handling and the engineers have taken this USP notches higher to ensure the NSX proactively responds to the drivers inputs, allowing the NXS to achieve a new trace line while at the same time intelligently supporting the driver in the changing environments.
Source : Acura gives out more details on the 2016 NSX