It is known that Fiat is bringing the Abarth performance wing to India and that too soon. The official Fiat India website is currently featuring the Fiat 595 Competizione. While, prior to this a Punto EVO was spied with the 1.4-litre T-jet under the hood, reportedly producing 135 bhp. All of this indicate towards that Fiat is willing to give the country a taste of its fiery recipe. And shows the company's intend to targets auto enthusiasts.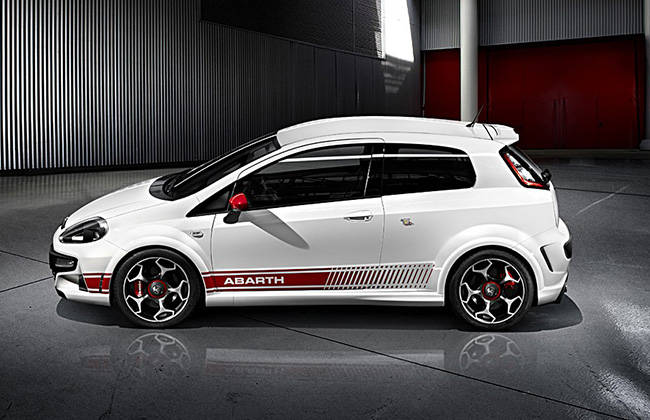 Let's take a look at these two upcoming hot hatches that are sure to make you grin if you intend to own one. Abarth Punto EVO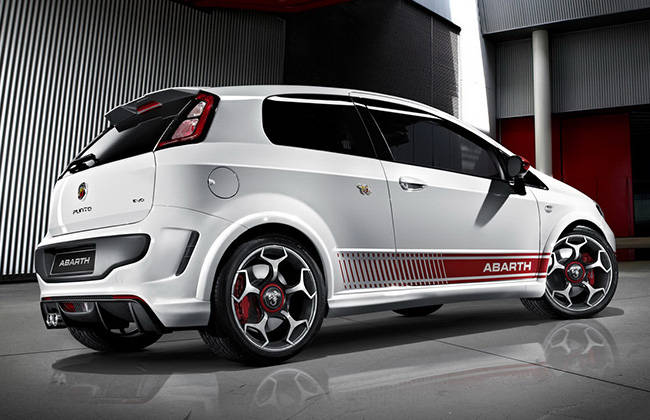 We have a lot of expectations from Abarth Punto EVO, the simple reason is price that is expected to be under INR 10 lacs. With this price bracket, the 135 bhp producing hot hatch will be potent enough to race against cars that are above its category. Abarth Punto was spied earlier but was dressed as a stock Fiat Punto EVO. But the production version is expected to get large wheels, side skirts, rear spoiler, one-off paint jobs and lastly, the menacing Scorpion enigma of Abarth.
The insides too will inspire enthusiasm and are expected to get a new sporty color scheme, probably red and black. Moreover, Abarth might offer racing seats with leather upholstery.
Powering the car will be the 1.4 litre T-jet, bolted to a stiffer chassis with stiffer suspensions, larger brakes, bigger wheels and a sweet sounding exhaust so that you don't go unnoticed. Abarth 595 Competizione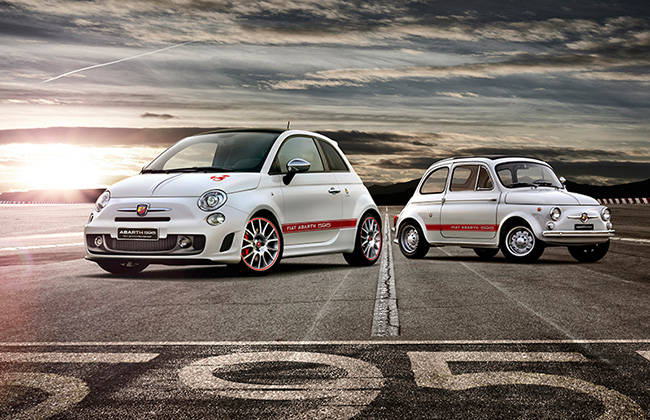 Unlike the Punto Abarth, the manufacturer is quite clear about 595 Competizione as it is being showcased at Fiat India's official web page and its banner says Coming Soon! The iconic 595 is followed by its racing history that dates back to the 1960s. Though, the current car has grown in proportions, but the essence of the old 595 is kept alive in its retro Italian design that incorporates round headlamps and taillamps and chrome accents at places.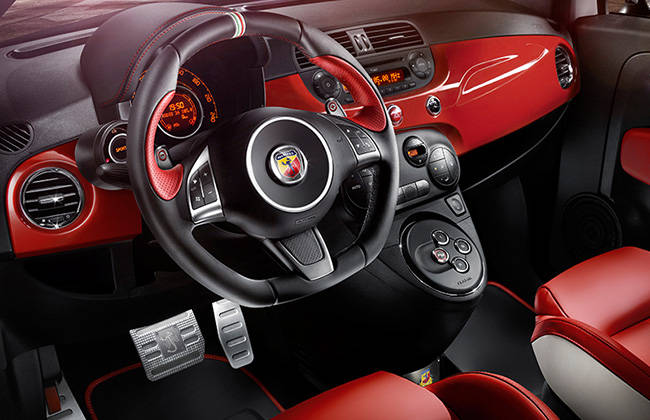 The interiors of 595 Competizione are marked by red and black color scheme, chrome trims, a large round speedometer and Abarth racing seats.
Power comes from the same 1.4 litre motor as in Punto Abarth, but it is beefed up to produce more power, over 150 bhp. The engine is mated to a 5 speed automatic and it is presumed that no manual option will be available.
Source : Abarth Punto EVO and 595 Competizione: Fiat Aiming for Enthusiasts