The modern iterations of Karl Abarth's Fiat 500 - Abarth 595 Competizione and John Cooper's Mini - 2015 Mini Cooper S are pitting head2head on our soil!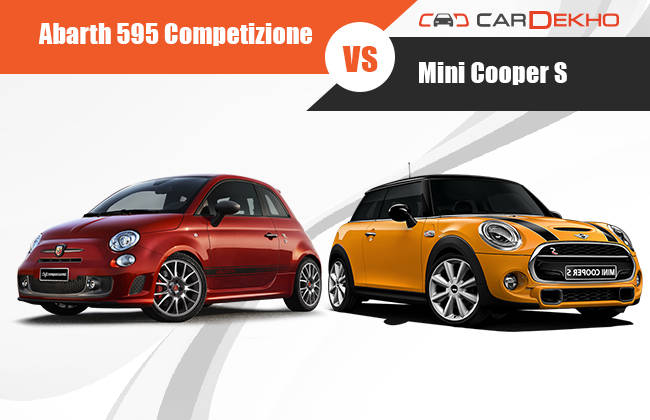 Fiat has launched the nutty cinquecento - 595 Competizione in India at a price of Rs 29.85 lacs (ex-showroom New Delhi). This is the re-launch of 500 in the country, as earlier in 2009 it was launched in the stock form with the 1.3-liter MultiJet diesel. The most expensive Fiat in the country square off against the hot Cooper from Mini - 2015 Cooper S, which was launched in March this year. Let's see how these iconic hot rockets fare in spec comparison. Let us roll!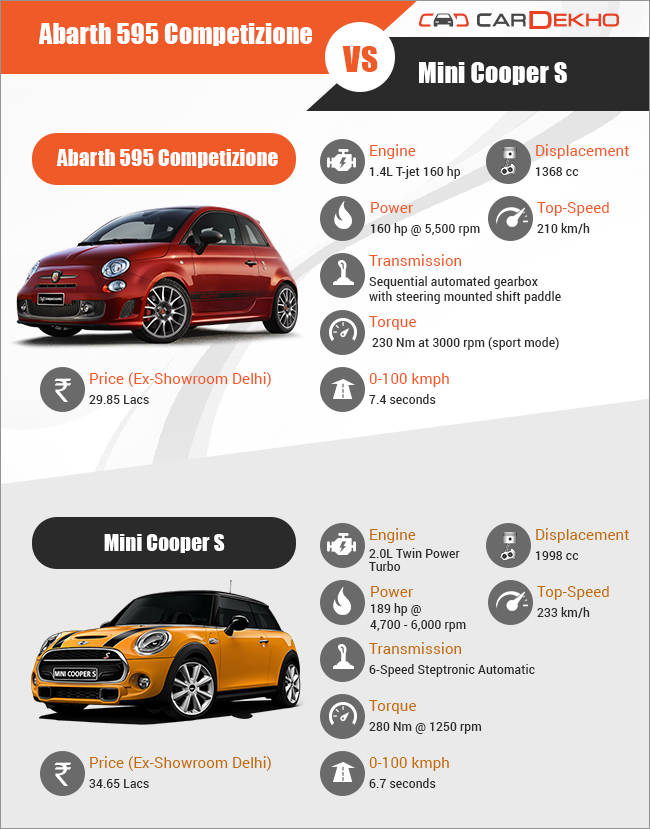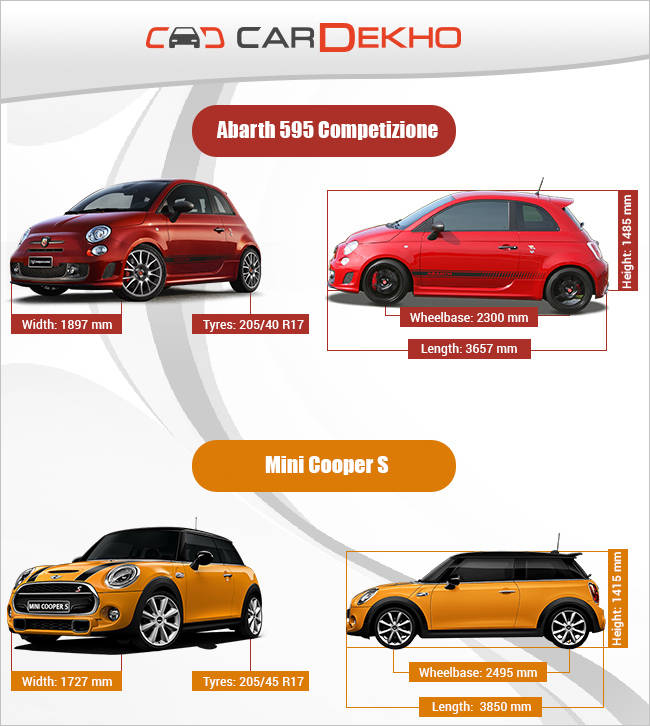 Concluding, in terms of pricing, Fiat is almost 5 lacs cheaper than the Mini; but the latter has a bigger engine and is more powerful and comes mated to a 6-speed automatic transmission compared to AMT in the Fiat. This said, the bare basic Cooper S comes with no goodies almost everything in it is optional and the list is endless. By optional we mean things like the iconic Mini stripes and panoramic sunroof too. Although, Mini is pricier compared to the Abarth 595 Competizione but is also the most practical car of the lot as the current 3rd gen Mini has grown in size considerably.
Abarth 595 Competizione, on the other hand, comes standard with plenty of stuff like - TTC (Torque Transfer Control); Copaf front suspensions, Koni rear suspensions both with FSD (Frequency Selective Damping) technology; Abarth Corsa fabric racing seats by Sabelt; 7-inch TFT colour display instrument panel, etc. At the end of the day, it all boils down to personal preferences and desires. Whichever you opt between the two, you won't be disappointed.
Read: Mini Cooper S - First Drive Review
Source : Abarth 595 - Abarth 595 Competizione vs Mini Cooper S