Earlier this Sunday, both of the Force India cars returned home without any points, as they were retired from entering the Formula 1 Hungarian Grand Prix.The two Red Bull offerings, driven by Daniil Kvyat and Daniel Ricciardo lost to the Ferrari driven by Sebastian Vettal, on the 4.3 km twisty Hungaroring.
Outcome of the race, which constituted of 69-laps, was changed by the safety car period that resulted from Nico Hulkenberg's accident on Lap 41. His Force India teammate Sergio Perez was asked to retire by his team, on lap 54.
Hulkenberg crashed into the tyre barrier at Turn 1, as his front wing broke. Before the crash, the German demonstrated a lot of promise and later, Perez was asked to retire to avoid any further accidents. Force India Tweeted:
"Big shunt for Nico, who's out of the race. He is thankfully ok as he gives the marshals a thumbs-up. #HungarianGP. A real shame for Nico's race to end like this when running a strong P7, but the important thing is that he's ok after the crash #HungarianGP,"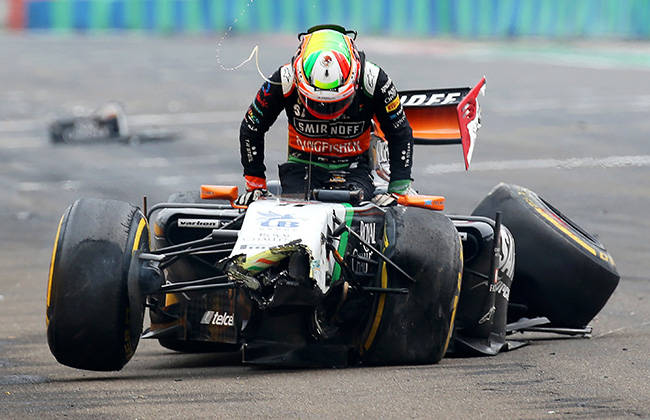 To investigate the reason of the crash, the team decided to not run both cars in the second practice, following Sergio's accident during the first practice session on Friday. Later that Friday evening, the team discovered the issue to be a right-rear wishbone failure, which was a component with a higher mileage and had been used throughout the season. The accident was caused as the front-right wheel folded under the front of the car, pitching the Mexican into the barrier, before rolling onto itself.
Team tweeted:
"Checo stops in the pits, his race is sadly over. An unfortunate afternoon for us. #HungarianGP. A difficult weekend for the team, but we will come back stronger. Summer break now, time to regroup & prepare the second part of the season,"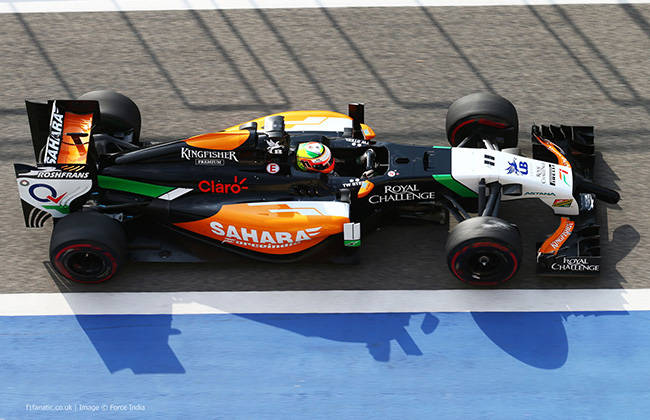 Team is confident about running the cars again, after carrying out load testing on the newly mended reinforced wishbone.
The famous and scenic Circuit de Spa-Francorchamps is the next race venue for the Belgian Grand Prix, which will be held on August 23.
Source : A Force To Be Reckoned With! : Force India Overcomes Crash Disasters.