The days of downsizing are upon us and high-performance machines are no exception. In order to target the 2.0-litre, four-cylinder Porsche 718 Cayman, Jaguar is developing a quad-pot version of the F-Type, which has been spied during a track test.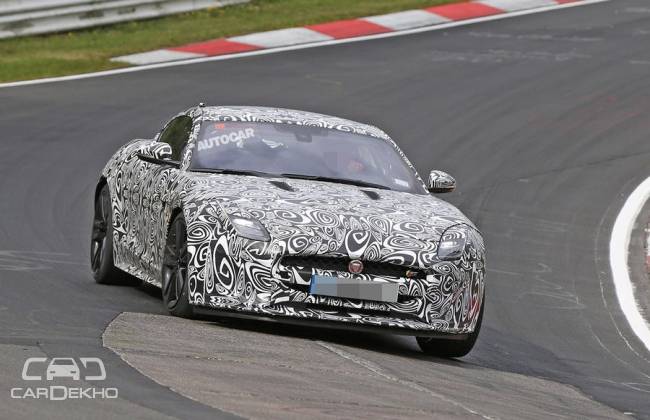 After the car-parazzi snapped the test car, its number plate was run through the records of the Driver and Vehicle Licencing Agency (DVLA) in the UK. The background check has revealed that under the bonnet of the two-door coupe is a 2000cc petrol engine. The power plant for the car could be one of two suspects currently under our scanner – the 2.0-litre, turbocharged engine from the Jaguar XE sedan or the all-new 2.0-litre Ingenium petrol engine that may make its debut with this car.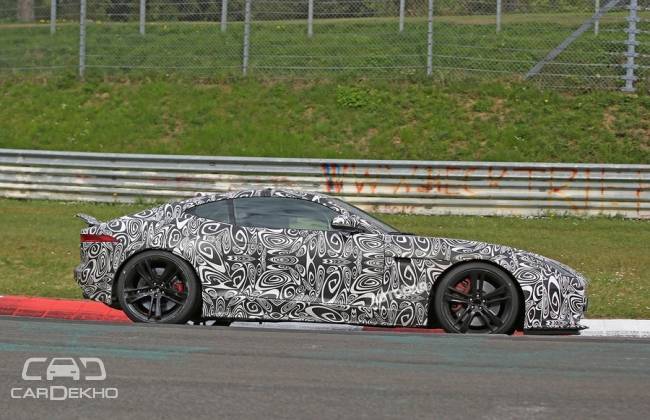 The XE's engine makes 241PS of power and 340Nm of torque. If plonked into Jaguar's performance coupe, it would have to be reworked and up-tuned to go head-to-head against the 718 Cayman, since the latter makes 300PS of power and 380Nm of torque. The new Ingenium petrol engine is due this year and launching it with the F-Type would certainly help it earn some street-cred right off the bat. Either way, a six-speed manual gearbox is likely to come as standard with an eight-speed automatic being offered as an option.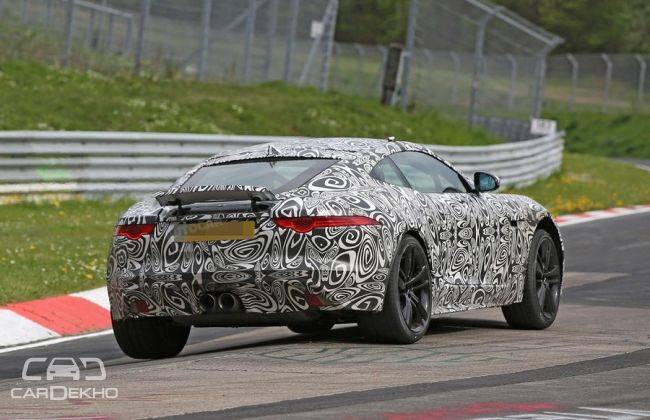 So far, only a hard-top coupe has been spotted, but a convertible is likely to join the range soon. Currently, the model's engine options include a supercharged 3.0-litre V6 that produces 340PS in the F-Type and 381PS in the F-Type S, along with a supercharged 5.0-litre V8 that makes 551PS in the F-Type R or 575PS in the F-Type SVR. The prototype looks production ready and could be launched next year and yes, following a global introduction, it will make its way to India as well!
Images via: Autocar UK
Source : CarDekho