During a break-in at the Infinity Red Bull Racing factory in the early hours of Saturday morning, more than 60 trophies won by the team were stolen by a group of six thieves. They drove a silver 4X4 vehicle through the front entrance to gain access to the Formula One team's factory in Milton Keynes, southern England, and cleared out the trophy cabinet in a daring smash and grab burglary.
In an official statement, Christian Horner, Red Bull Racing Team Principal, said that the team was devastated by the break-in, and specifically the manner in which it was carried out. He also stated that the burglary has caused 'significant damage,' and was particularly upsetting to their security team, despite the fact that the trophies themselves were not particularly valuable.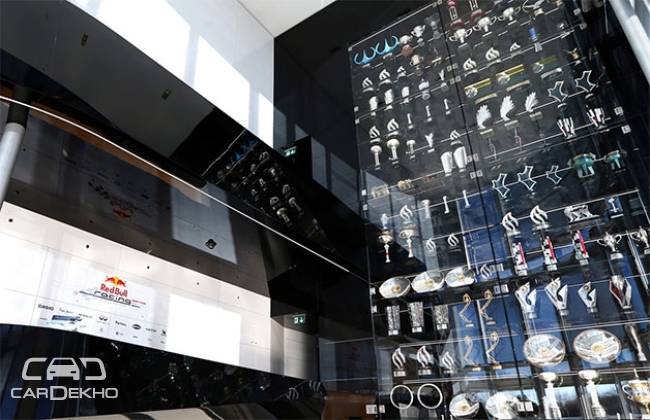 "Beyond the aggressive nature of this break-in, we are perplexed why anyone would take these trophies. The value to the team is of course extraordinarily high due to the sheer hard work and effort that went into winning each and every one. But their intrinsic value is low; they would be of little benefit to those outside of the team and, in addition to that, many of the trophies on display were replicas." he concluded.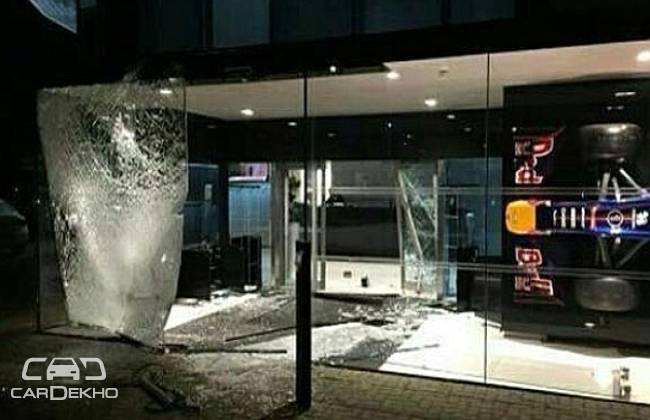 The British-based marque has won 50 grands prix, four constructor titles and four drivers' world championships in its 10-year history, and the spoils of its success had been on display in the reception to its factory, which were taken away during the incident.
The Thames Valley Police is investigating the incident, and has issued a statement, appealing for witnesses for the same. According to them, 'Two cars were involved in the burglary. A silver 4x4 which was used to drive through the entrance and a further dark colored, black or dark blue Mercedes estate car. Both are believed to have foreign number plates.'
Source : CarDekho