After years of teasers and lapping the tracks, Honda has taken the covers off the production version of its new supercar, Acura NSX at the 2015 Detroit Auto Show. The next gen NSX makes its debut twenty five years after the first NSX came into the market. The new Acura NSX is powered by a twin-turbocharged V6 engine with a 9-speed dual clutch transmission (DCT) and three-electric motor Sport Hybrid system that produces over 550 hp. Developed and produced in the U.S., the new NSX will be available for custom orders starting in the summer, with deliveries expected later in the year.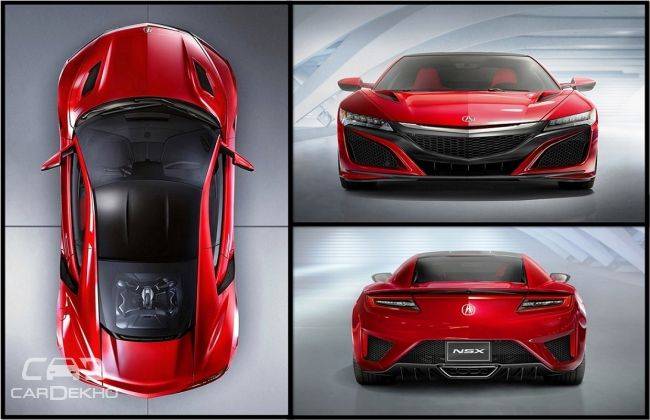 "Our commitment was to create an all-new NSX that is true to the heritage of NSX - a supercar that delivers a new driving experience, one where every part of the vehicle is respectful of the smartest part of the car, the driver," said Mike Accavitti, senior vice president and general manager of the Acura division. "The soul of a car is the emotional connection it makes with the driver. With the NSX, that connection will be intense and immediate."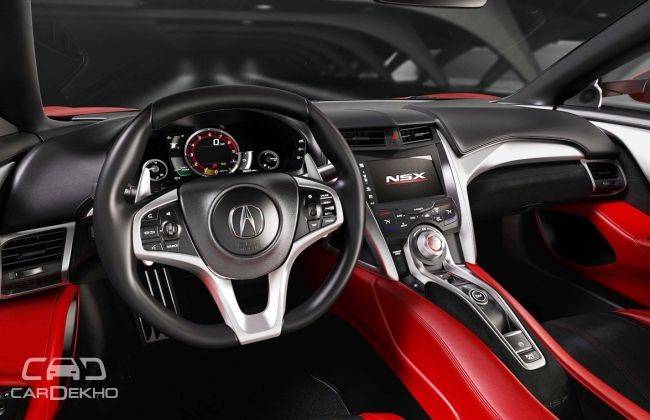 The production version of the NSX is 3.1 inches longer than the NSX concept shown in 2012, while being wider (by 1.0 inch) and taller (by 0.6 inch). The exterior of the new NSX features low and wide design with aggressive front styling and the tail lights pay homage to the original NSX. The signature side intake and floating C-pillar collects air to feed the mid-mounted engine and directs airflow over the rear deck to increase downforce. Inside, the NSX gets a TFT display in place for instrument cluster with a driver-selectable Integrated Dynamics System while the center console holds the Power button for sport hybrid powertrain.
Apart from the V6 engine, the NSX has a total of three electric motors - one driving the rear wheels and one for each front wheel. The rear direct-drive electric motor is housed between the engine and transmission and supports acceleration, braking and transmission shifting performance while the front twin independent electric motors deliver instantaneous torque response and dynamic left-to-right torque distribution.
Source : CarDekho