April 2015 marks the 50th anniversary since Joginder Singh and his brother Jaswant won the daunting Safari Rally white Volvo PV 544. The white Volvo's victory in the world's toughest rally added another jewel to the company's trophy cabinet in the motorsport arena through the early 1960s. Joginder has been popularly known as "The Flying Sikh" since this race.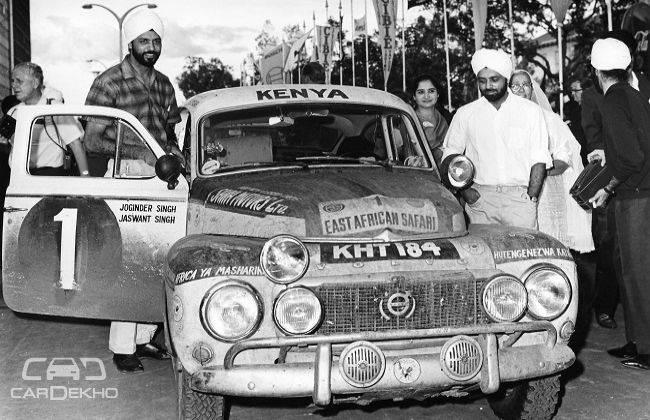 The Volvo PV544 earned a reputation for being rugged and sporty little car powered by a tuned B18 engine. The power developed was 130bhp and it had reinforced front suspension with Bilstein twin-tube shock absorbers. The brakes up front were discs and there were two fuel tanks with protective panels underneath and under the engine and transmission. The Safari Rally extremely tough and the year in question was the most difficult by far. The 94 cars that set off for the rally, only 21 made it across the finish line.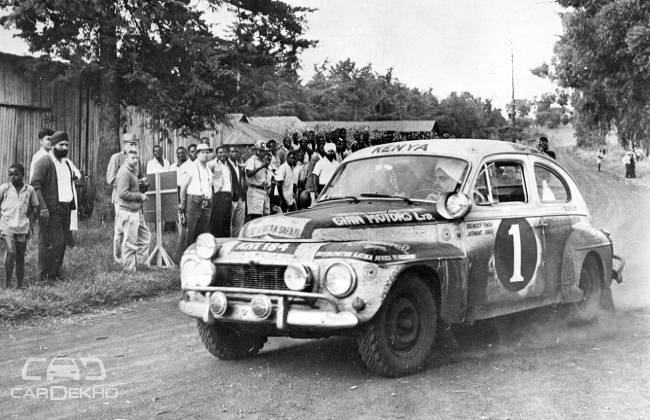 Joginder Singh had previously done the rally in different vehicles but he strongly became interested in perky Volvo. He borrowed a PV544 from Amazon Motors in 1964 to take part in smaller rallies in Africa and modified it after each rally to make it better for prevalent conditions using his own knowledge of engineering. The first stage of the rally was dry and because the Volvo was in the lead, Singh got clear visibility ahead with no one churning up the dust in front of him. The wet and muddy second sage meant the roads quickly became slippery and rutted, however, the Volvo was still in the lead and the brothers had a special technique for getting out of the mud.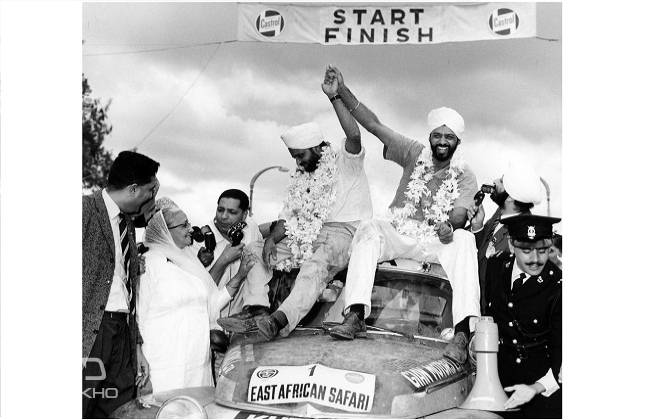 There were two handles fitted to the rear of the car. As Joginder sat at the steering wheel endeavouring to get the narrow rear tyres to grip, Jaswant would stand on the rear bumper rocking the car to put more pressure on the drive wheels. The winning car which still belongs to the Singh family has been restored and put on display at the Volvo Museum in Gothenburg, Sweden. Joginder Singh passed away in London in 2013 at the age of 81.
Source : 50 years have passed since Singh brothers won Safari Rally