Striving towards excellence in the automotive quarters with its detailed analyses of cars and hassle-free classified services, CarDekho.com was recognised as the 'Website of the Year' in 2015. Trotting on the same path, we have now incorporated similar qualities into our mobile app too.
Here's a list of some remarkable features that you can experience on the CarDekho mobile app.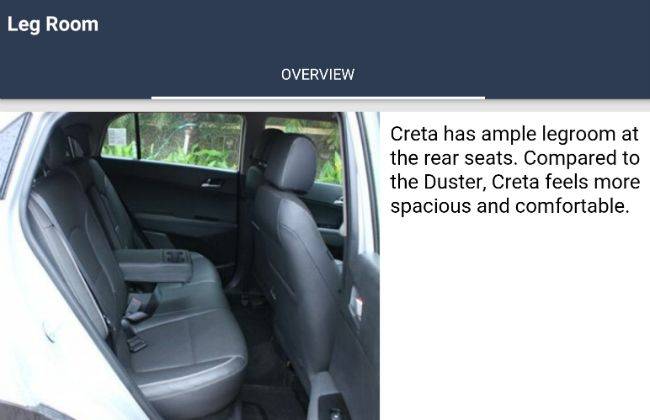 3D views of cars
A standout feature of the CarDekho app is its 360-degree view feature that lets you experience a car in its entirety, from wherever you want to. Go to the model page of the car of your choice and simply shake your phone to enter the vehicle's 3D world.
You can even toggle between the interiors and exteriors of a car; it feels as good as checking the car out in the flesh. How's that!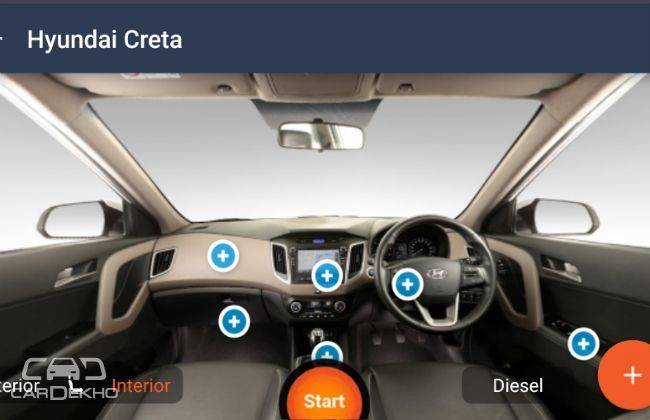 Feel the car
An extension of the 3D viewing feature, this function allows you to virtually control the cockpit via your phone. Press the screen to start the car and then you can listen to the car's sounds as you force its pedals down.
To complete your driving experience in streets like India, the horn function allows you to derive some real-life honking pleasure as well.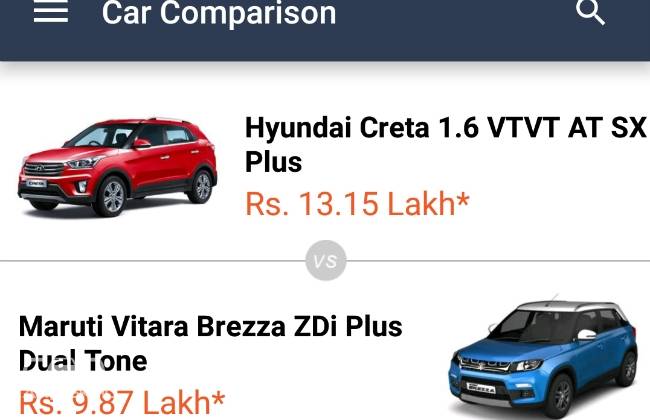 Compare models
It's too much of a task for a car buyer to visit a manufacturer's website, read about a car's specifications, and then repeat the same exercise with its rivals; forget spoiling your weekend to visit a dealership. But don't you worry, we've got you covered here as well. Simply open the 'Compare' tab on the app, select up to four models of your choice, and you'll get detailed comparison including specifications, equipment and even shots of the cars' standout features!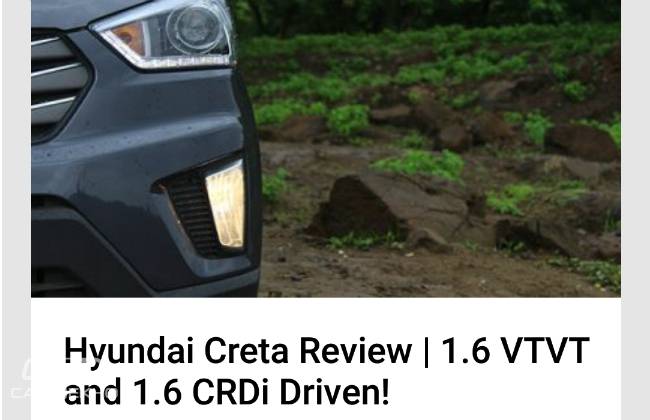 In-depth reviews and features
A fast and furious team of the best road testers in the country ensures that we put your favourite vehicles through the sternest of tests to identify their strengths and weaknesses. We also pit cars from the same segment, and also from similar price brackets, against each other to produce detailed analyses.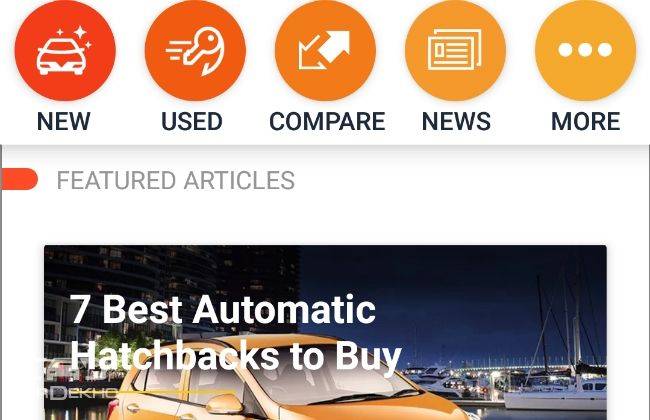 So simply click on the 'Auto Zone' to find out what's hot and what's not!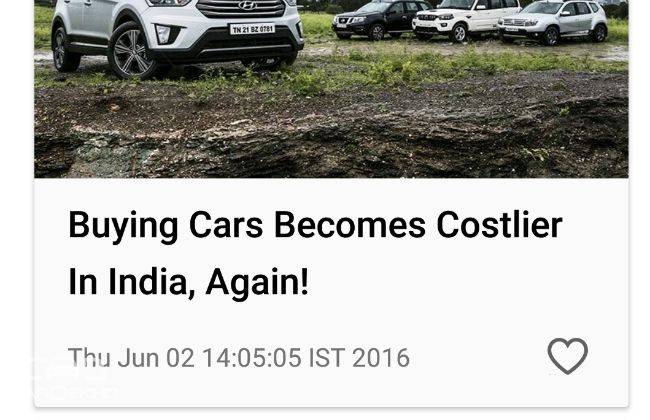 Fastest breaking news
In terms of bringing you the most relevant information and day-to-day updates from the automotive sphere, the Cardekho app reports the latest developments across the globe in the blink of an eye and even notifies you about breaking news.
So dear enthusiasts, just open the app, click on the 'News' section, and immerse yourself in some high-quality automotive content from around the globe.
Got any feedback to give about our app? Let us know in the comments section below.
Source : CarDekho