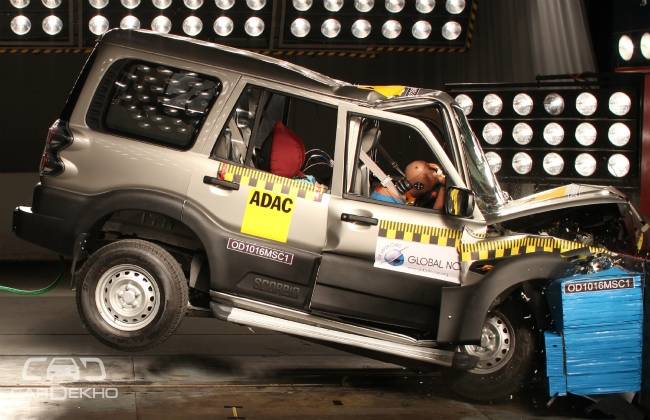 After a poor show in the third round of crash tests, the Global New Car Assessment Program (NCAP) is likely to conduct a fourth round of tests on Indian cars. Held under the 'Safer Cars For India' campaign, at least three more cars will be tested (if it happens). A timeline for the same is yet to be declared.
This comes at a time when India is planning to have its own testing conditions and crash tests. To be known as Bharat NCAP, the programme will make some changes to the testing standards, such as a reduction in the speed of collision. Countries such as China and Australia have already moulded their testing standards to suit their daily traffic conditions, and the testing bodies are known as C-NCAP and ANCAP, respectively.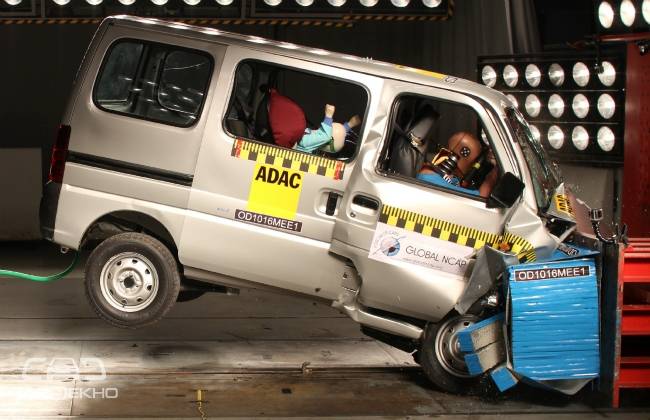 It is to be noted that seven cars were put to the test in the third round, but all of them scored an appalling zero-star rating. The biggest shock came from Mahindra whose SUV, the Scorpio, was also in the list. Three models of the Kwid constituted the bulk of the testing cars. The other vehicles to be tested were the Hyundai Eon, the Maruti Suzuki Eeco and the Celerio.
Related Story: Indian Cars And Crash Test Failure - Whom Do You Blame?
Carmakers have given mixed reactions to the results. While Renault said, 'Safety is of paramount importance for Renault and all our products meet and exceed the requisite safety standards set by Indian Regulatory Authorities. India is gradually moving towards international safety norms by including more robust safety regulations and the assurance of the Bharat NCAP is a positive step in this direction. As a customer-focused company, Renault fully supports this initiative and we are already future-ready in terms of technology, design and engineering for enhanced safety for all our vehicles. Indian Government has announced that the crash test regulation for the existing cars will come into effect in 2019 and for the new cars in 2017. Renault is committed to comply with these timelines,' Maruti Suzuki defended its cars by saying that its cars fully comply with the standards set by the Indian government.
An improved version, with some structural changes, of the Kwid is confirmed to be one of the cars being used for the next round of tests. Two other cars from different manufacturers will also join the testing line-up. With all the efforts being put in by global NCAP, we hope the next round of results bring some cheer to Indian car owners.
Source : CarDekho