"It is a Gran Turismo that has been rethought and realigned," says Porsche, in their press release about the 2017 Panamera — and we're glad. The outgoing Panamera wasn't as visually appealing as one would've hoped, but this one has hit a home run from the word go! The bulky proportions have been ditched for a sleek silhouette that looks dapper.
Does it look like a 911 with two extra doors? Umm, not really. That said, the design is unmistakably Porsche. The new Panamera is 34mm longer, 6mm wider and 5mm taller than the outgoing version. The wheelbase is up by 30mm as well. It gets trademark Porsche design elements, such as the four-point LED headlamps, the A-shaped air intakes and the power dome on the bonnet.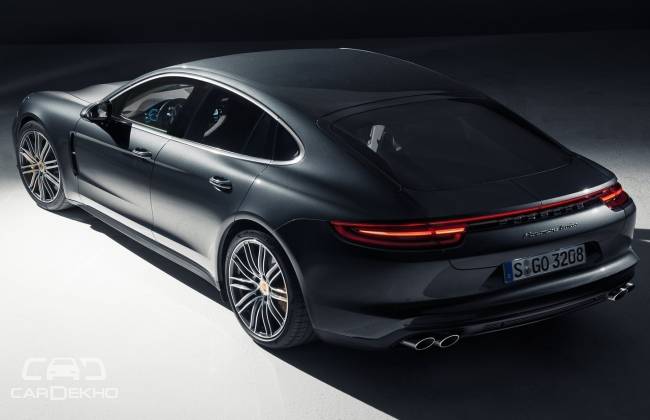 Porsche say that the roofline has been dropped by a cool 20mm at the rear - that gives the impression of the car being longer and lower. The crisp lines, the air vent behind the front wheel and the large alloys tie up the profile brilliantly. Over to the rear, the tail lamps receive the Carrera 4S treatment, with the two lamps being interconnected by a narrow strip of LEDs.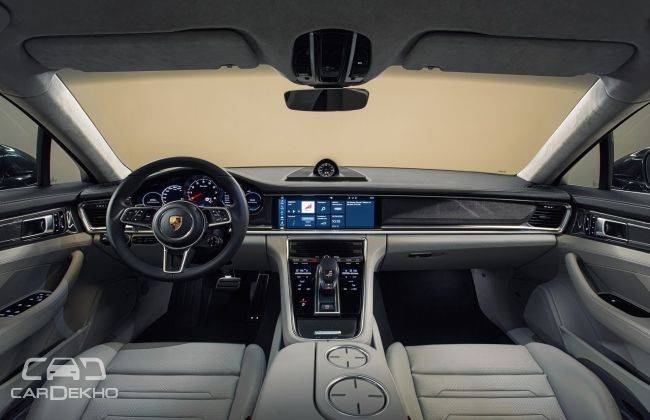 The interior is typically Porsche as well, that is bathed in leather. Porsche say that "classic hard keys and conventional instruments have been reduced significantly". In their place, one finds touch panels scattered along the central console, including one for the rear seat occupants.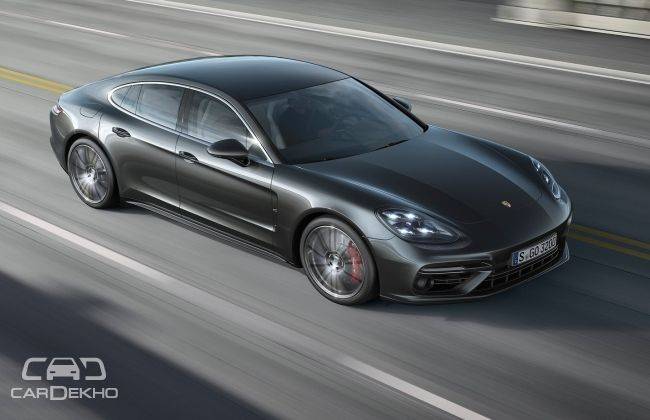 Speaking of engine options, one can choose between two V6s and one V8, all of which feature twin-turbocharging. The Panamera 4S can be had with a V6 petrol motor that develops 440PS, or a V6 diesel that develops 422PS. Notably, the torque output of the diesel is rated at a staggering 850Nm. The V8 is reserved for the top-spec Panamera Turbo, that gets a full 550PS of go power! Porsche also claims to have improved braking performance of the Panamera. And, to aid handling, the Panamera gets rear-axle steering that is adapted from the Porsche 918 hybrid hypercar.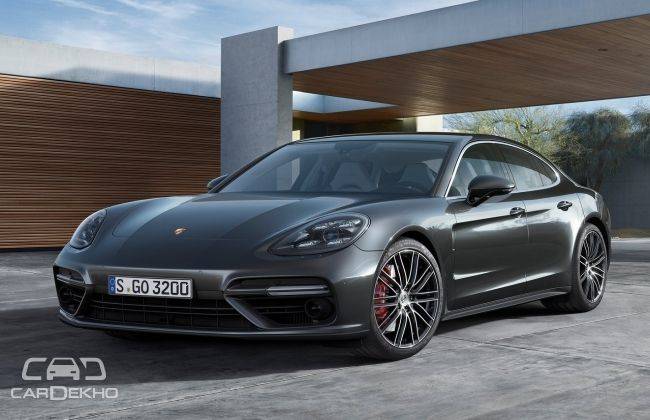 The new 911 has reached our shores, and it is only a matter of time now before the new Panamera follows in its footsteps. Once launched, we expect prices to start around the Rs 1.3 crore mark.
Source : CarDekho