The Porsche Panamera has been spotted testing ahead of it 2016 launch. The new Panamera will be based on an advanced all wheel drive and rear wheel drive platform with several weight reductions. It will also have the new generation V6 and V8 petrol engines that promise to deliver a power packed punch, reiterating the Porsche Panamera's position as the sportiest premium saloon in the world.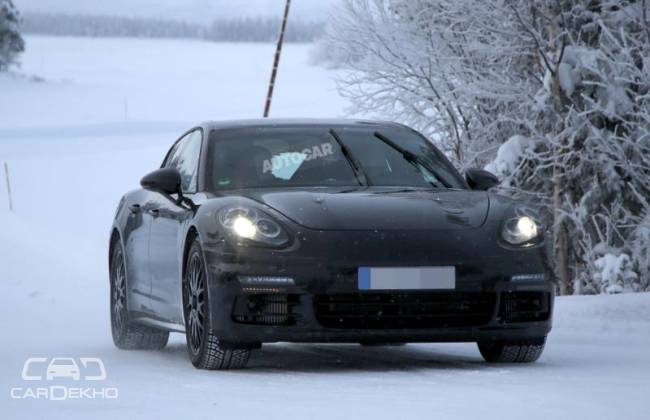 The new Porsche Panamera will incorporate six different types of materials – including magnesium, aluminium skin panels and multi phase steels. This template of materials is based on the technical and design aspects of the latest 911 and contributes vastly to weight reduction. These have helped bring down the kerb weight of the 911 by 45 kgs.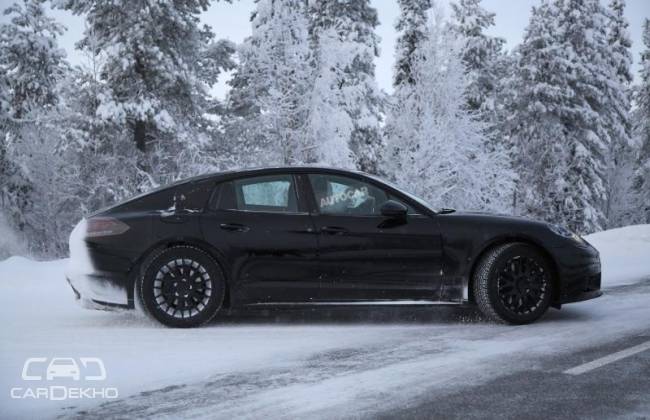 Commenting on this Porsche technical head, Woflgang Hatz said "Weight is our enemy and we are looking for the same percentage of aluminium as on the new 911. If you do nothing, the car becomes heavier and heavier. Comfort always equals weight, too." According to Porsche estimates, sans the high aluminium panels the new 911 would have put on 60 kgs.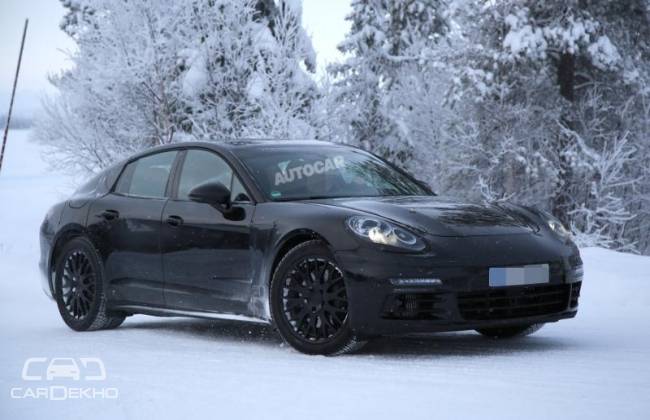 When this weight reduction template is applied to the Panamera, its kerb weight remains in the range of 1800 – 1900 kgs, inspite of the car having a high percentage of luxury features. The new Panamera has a slightly longer wheelbase compared to its predecessor with faintly tighter front and rear overhangs; the overall dimensions are broadly similar.
The aim with the new Panamera remains with making it more attractive with varying opinions about its aesthetics. The prototype spotted testing draws strong influences from the Porsche 911 especially the hunches over the rear wheel arches, with more prominent creases. Porsche design chief Michael Mauer said the rear screen will be reclined at a faster angle resulting in a more raked fastback shape.
The new engines will be one of the most outstanding features of the new Panamera, and are currently under development by Porsche. These new engines will probably be produced from the newly installed test cells at Weissach as part of the company's annual 60 million pound investment. The diesel engine will continue to be an Audi unit modified by Porsche for use in the Panamera. Porsche is also working on a new range of transmissions which we assume to be PDK dual clutch autos and manuals, though there isn't much detail on them.
Source : CarDekho