With the Frankfurt Motor Show only 10 days away, Porsche has revealed its much awaited 2016 911 Carrera. The major highlight among the changes is the addition of a new flat six turbocharged engine.
The 911 also gets updated cosmetically new taillights and headlamps along with four-point daytime running lights, newly designed alloys with updated door handles and revised tailgate with four point brake lights which makes the rear end of the Carrera sharper than before. The 911 now features active air-ducts that open and close to control the airflow which helps in cooling the turbochargers and the intercoolers.
Also see: Porsche Opens New Showroom in Kolkata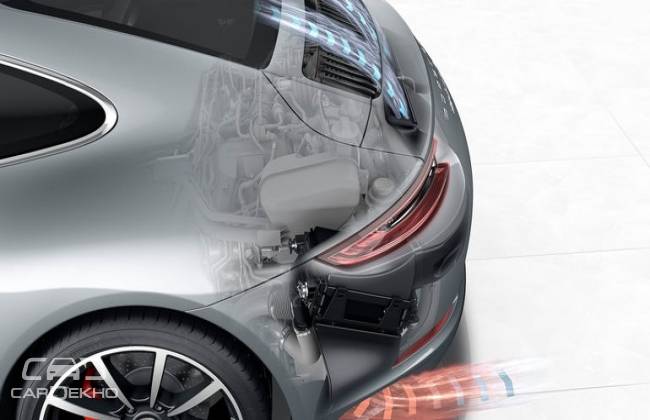 All the Carrera models now get Porsche Active Suspension Management (PASM) as standard which lowers the ride height by 10mm and provides better grip while cornering hard. Similarly, new-generation shockers offer greater accuracy and enriched comfort.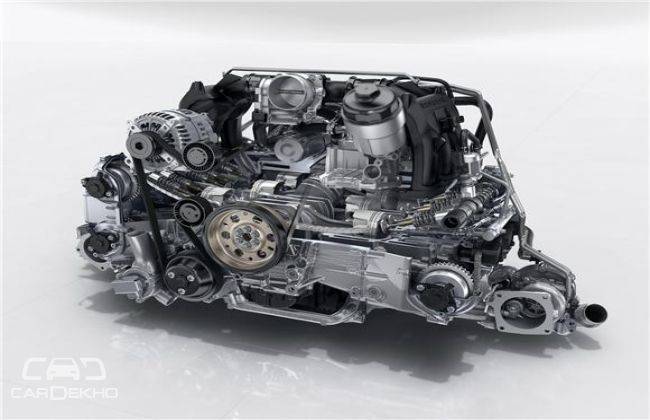 Powering the new 911 is an all-new 3.0-litre twin-turbo flat-six petrol engine, which churns out 365bhp of power at 6500rpm and 450 Nm of torque at 1700-5000rpm in the Carrera.In the Carrera S, the same 3 litre flat six engine produces 414bhp of power and 500 Nm of torque. Porsche's tried and tested Seven Speed manual gearbox along with a seven-speed PDK dual-clutch automatic will be used in the new 911 as it is.
The Carrera can reach up to a top speed of 295 kmph whereas the Carrera S can pull all the way upto 307 kmph. Along with the increased power outputs, the new Carrera is more fuel efficient as well and Porsche claims that its new engines are around 12 percent more than the previous model.The ride height of the 911 can also be lifted by 40mm in just 5 seconds with the hydraulic-lifting function. The 911 Carrera now also borrows the four-wheel steering system from the 911 Turbo and GT3.
Checkout this: Nissan GTR Coming to India This Year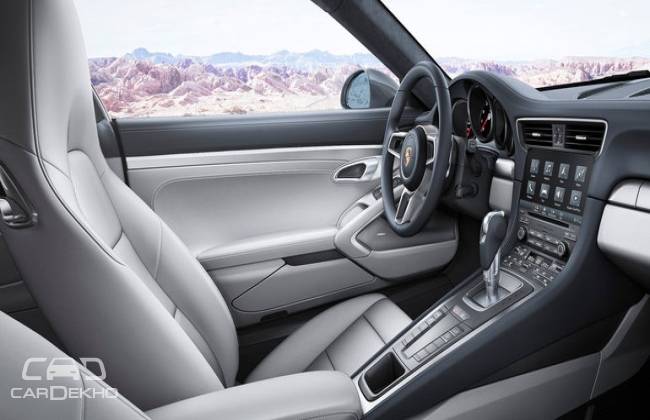 On the Interiors Front the new 911 gets both Apple's CarPlay connectivity and Android Auto connectivity along with a 7-inch touchscreen unit which comes equipped with Navigation as standard.With all the new updates and an all-new flat six ,the Carrera with the optional Sport Chrono Package will reach 0-100 kmph in 4.2 Secs.