It's the season of SUVs. Bentley has unveiled its first SUV, Bentley Bentayga, at the 2015 Frankfurt Motor Show. According to the British luxury carmaker, the Bentayga is the fastest, most powerful, most luxurious and most exclusive SUV in the world. It's hard to argue as the Bentayga's all-new twin-turbocharged 6.0-litre W12 engine makes 608 PS of power and a massive 900 Nm of torque. All this power propels the SUV from 0 to 100 km/h in just 4.1 seconds, on to a top speed of 301 km/h.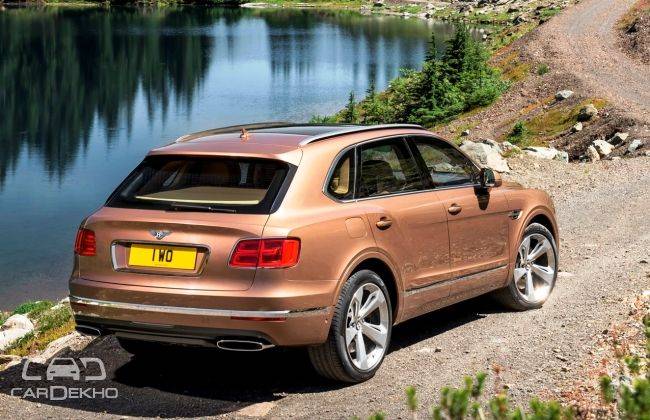 Bentley Bentayga gets a large matrix grille, B-shaped wing vents, four round LED headlamps, segmented tail lamps with 'B'-shaped illumination graphic, panoramic glass roof and alloy wheels ranging from 20 to 22 inches. The interiors are designed in typical Bentley fashion with handcrafted wood and leather throughout. You can order either a four seat or a five seat configuration and whatever you choose, all of the leather seats in the Bentayga are available with contrast stitching and a quilted diamond design applied to the 'shoulders' and bolsters.
The Big Bentley Arrives, Bentayga SUV Revealed Before Launch (Videos)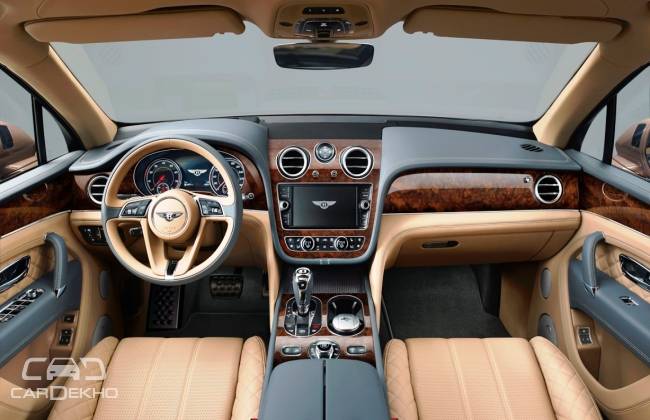 If you go for the 4-seat configuration, the two individual rear seats will get 18-way adjustment and include massage and ventilation functions as well as footrests. The front seats come with 22-way adjustment including adjustable cushion and backrest bolsters. A seven seat configuration will be made available later.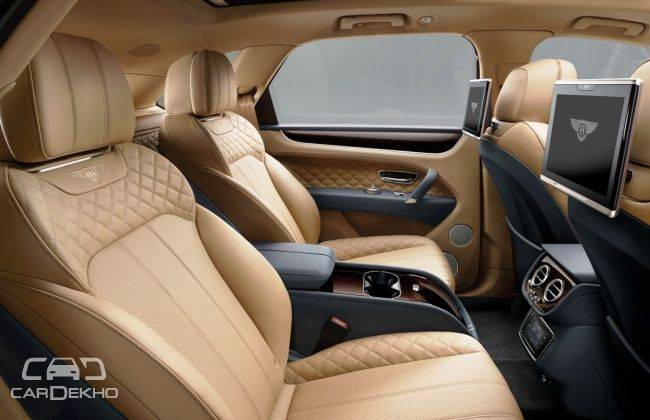 Inside, the Bentayga gets a 8" touch screen infotainment system that boasts class-leading navigation technology, a 60GB hard drive, and a choice of up to 30 languages. At the rear, passengers are offered the Bentley Entertainment Tablet – a removable 10.2" Android device with 4G, WiFi and Bluetooth for effortless, high-speed on-board connectivity. Three different sound systems are offered - Bentley Standard Audio, Bentley Signature Audio and Naim for Bentley Premium Audio. The latter is the most powerful system in the segment, with 1,950 watts, a network of 18 speakers and super-tweeters.
Suzuki Reveals India Bound Baleno aka YRA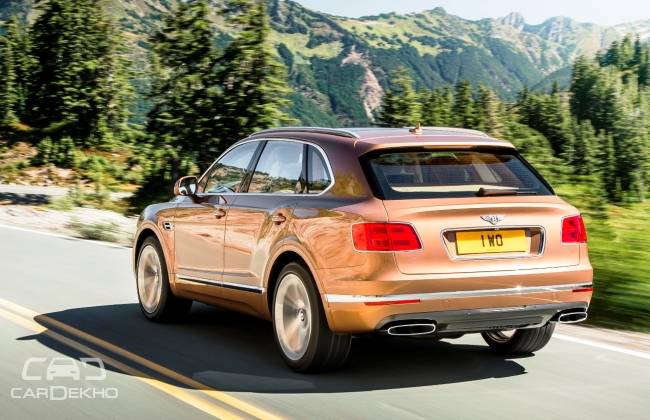 Powering the Bentayga is the all-new 6.0-litre twin-turbo W12 TSI engine that develops 608 PS at 6,000 rpm and 900 Nm from 1,250 rpm to 4,500 rpm. The W12 uses both direct and indirect fuel injection, switching seamlessly between the two technologies to maximise refinement, deliver low particulate emissions and maximise power and torque delivery. The engine puts out an impressive efficiency figure of 292 g/km CO2, all thanks to Bentley's Variable Displacement system. The engine is mated to an eight-speed automatic gearbox. High performance, clean technology diesel and plug-in hybrid powertrains will join the lineup later.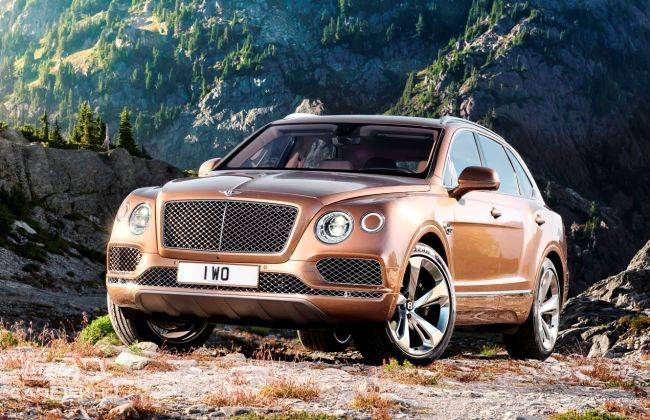 With regards to the SUV character, the Bentayga gets a wide range of on- and off-road drive settings like Bentley's Drive Dynamics Mode and optional Responsive Off-Road Setting with up to eight modes, Bentley Dynamic Ride (electrically activated 48V active roll control), Electric Power-Assisted Steering (EPAS) and Responsive Off-Road Setting.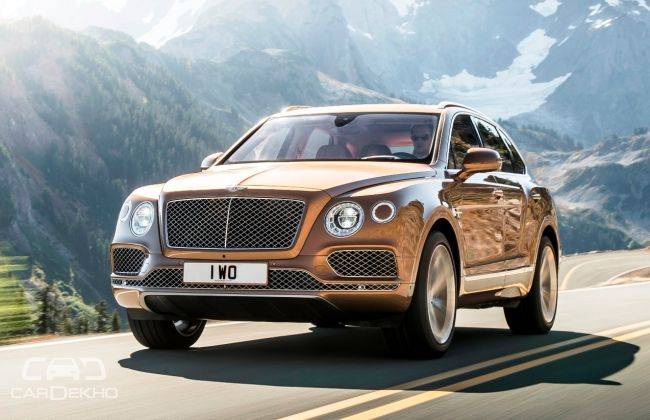 Other drive assist systems include Adaptive Cruise Control (ACC) including Stop & Go, Predictive ACC and Traffic Assist, Traffic Sign Recognition, Rear Crossing Traffic Warning, Top View, a system which uses four cameras to display an overall picture of the vehicle's surroundings, Park Assist, Electronic Night Vision and a Head-Up Display.
Jaguar F-Pace revealed, on sale from early 2016