JLR has showcased Jaguar C-X75 Supercar, Range Rover Sport SVR and Land Rover Defender!
Jaguar Land Rover has revealed their fleet of cars from the upcoming 24th instalment of James Bond film - Spectre at the ongoing Frankfurt Motor Show. The vehicles were actually revealed ahead of the motor show reveal in Frankfurt at an event attended by Naomie Harris (Moneypenny) and David Bautista (Hinx) along with British singer and musician John Newman. The Spectre will hit the silver screens worldwide from October.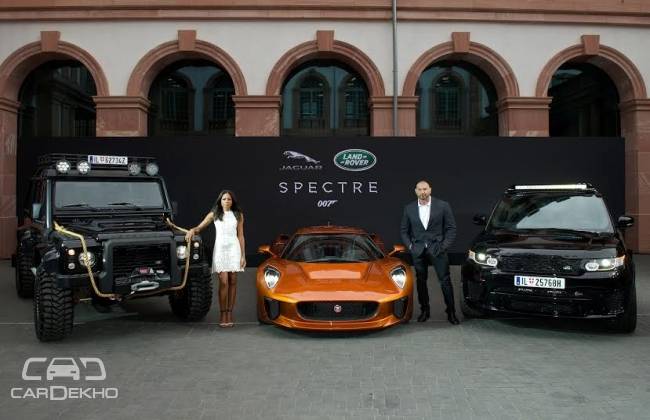 The C-X75 supercar will be driven by Hinx, the vehicle will have one off blazing high-speed chase with the Daniel Craig's aka Bond's Aston Martin DB10 in the streets of Rome! The Specially modified Land Rover Defenders with crazy 37-inch diameter off-road tyres and the fastest, most powerful Land Rover ever, the Range Rover Sport SVR also star in major action sequences shot in Austria. All these vehicles were developed by Jaguar Land Rover Special Operations.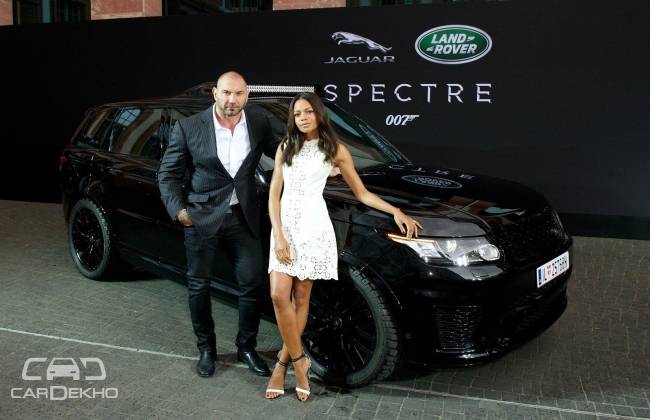 Managing Director of Jaguar Land Rover Special Operations, John Edwards, said: "For Jaguar Land Rover to once again be a part of the iconic vehicle line ups in one of the most celebrated film franchises in the world represents a proud moment for us. It's an incredible opportunity to showcase production and concept cars alike and we look forward to continuing this relationship well into the future."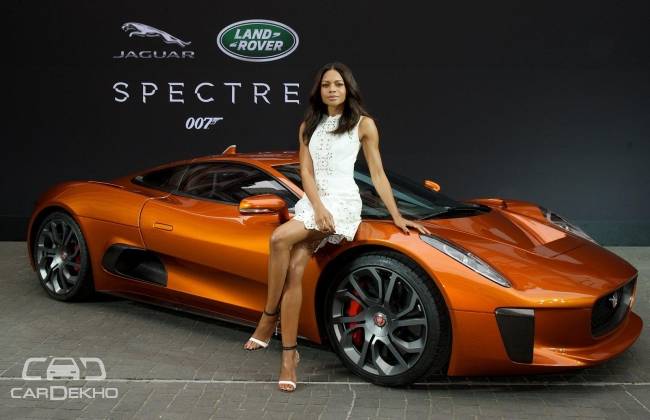 Don't Miss: Jaguar F-Pace revealed, on sale from early 2016
Naomie Harris, who will reprise the role of Moneypenny in Spectre said: "I made my Bond debut in the Defender, and I have so many fond memories shooting that sequence in Istanbul. It's such a special franchise to be a part of, and I'm thrilled to be here in Frankfurt with the Jaguar Land Rover team".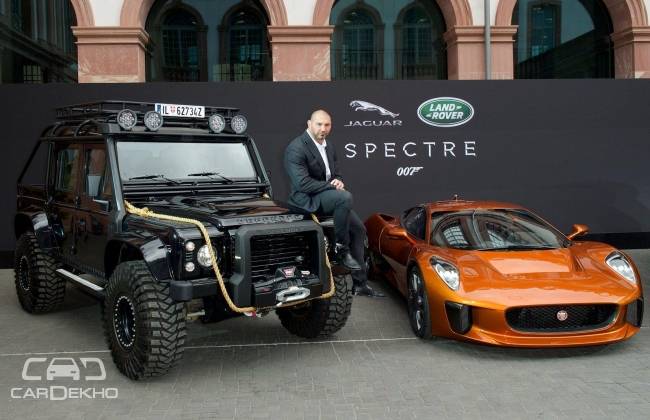 Actor David Bautista said, "To have the opportunity to be a part of an iconic chase scene in a Bond movie and to drive the C-X75 supercar was like a dream come true for me. It truly is a beautiful beast of a car that will go down in movie history."
from #2015FrankfurtMotorShow World's fastest SUV, Bentley Bentayga is here Audi E-Tron Quattro Revealed