Production Version Will Go Under Manufacturing By End Of 2016 Featuring Seven Seats
C has revealed the Cross Coupe GTE concept a little ahead of the upcoming 2015 North American International Auto Show aka Detroit Auto Show; one of the biggest motor shows in the world, across the Atlantic!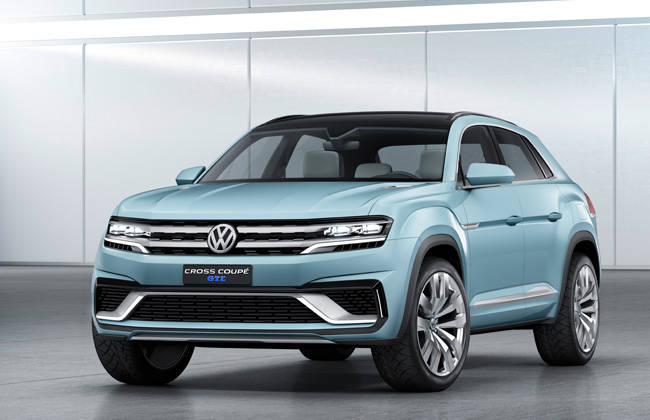 The concept features unique silhouette compared to the current VW SUVs, it gets a meaner front fascia offering aluminum grille and LED headlights; the side muscular contour line conjoins the pronounced wheel arches; the rear profile gets LED wrap-around lamps and a tailgate-mounted spoiler. The concept rides on a fatter 22-inch aluminum alloys. Moreover, interiors traces roots of the 2015 Passat and indeed it gets the 12.3-inch digital instrumentation screen, boasting a 1,440 x 540 pixel resolution powered by Nvidia, just like the new VWs nowadays.
Engine?
VW Cross Coupe GTE concept is powered by a hybrid powertrain!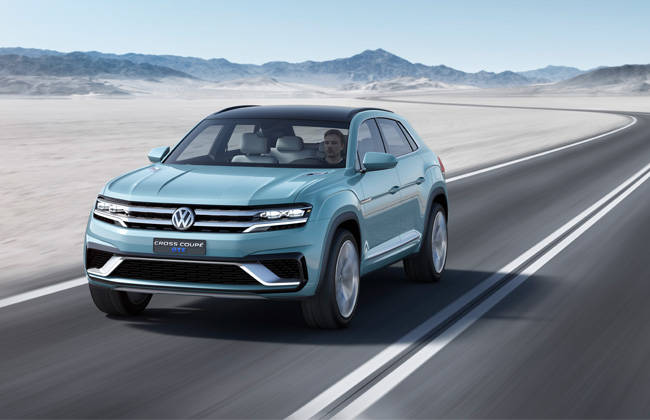 The engine is a 3.6-liter V6 petrol, six-cylinder direct-injection mill (FSI) that delivers 276 hp and 379 Nm of max torque. As per the greener part, Cross Coupe GTE sports two electric motors - front offers a 54 hp and 220 Nm while rear gets a powerful 114 hp and 270 Nm one. Electric power comes from a compact lithium-ion battery pack housed in the center tunnel, which is rated at 14.1 kWh. The combined output roars up to 355 hp of max power and 380 Nm of peak torque. The hybrid setup accelerate the VW from 0 to 60 mph (96 kmph) in just 6.0 seconds before topping out at 130 mph (approximately 209 kmph).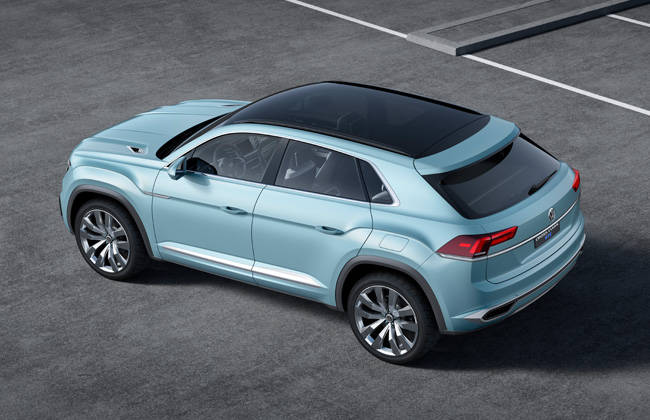 Driving Profile and Modes
The VW Cross Coupe GTE features a number of driving profiles which are further divided along side five drive modes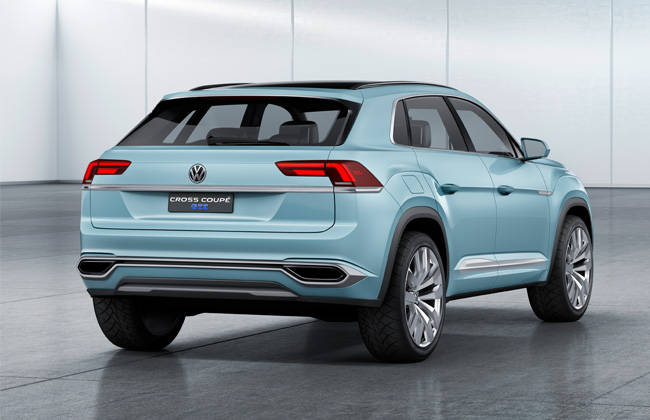 Driving Profile On-road - Comfort & Eco sub-modes) Off-road - Rocks, Sludge & Sand and Gravel sub-modes Sport Snow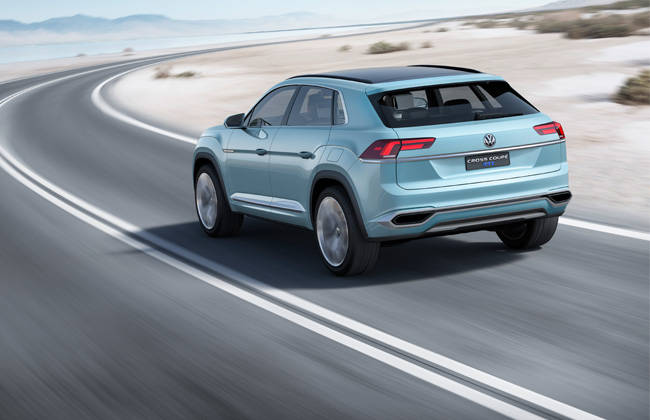 Driving Modes E-Mode - In this mode, it can drive upto 20 miles (32 km ) solely on the electric power. Hybrid - This is the default mode, it automatically uses the gasoline engine and/or the electric motor depending on the drive situation. GTE - kind of sports mode! the V6 engines and the e-motors works in conjunction to deliver the full system output (355 hp) and the maximum system torque (380 Nm). Off-road - In this mode, Cross coupe GTE becomes all-wheel-drive. In this case, the front e-motor becomes the generator that provides power for its counterpart at the rear axle, driven by the V6 engine. Battery Hold / Battery Charge - In the Battery Hold mode - the content of the battery stays constant and unaffected; while in Battery Charge mode - the lithium-ion battery pack is charged while on the go.
Source : CarDekho