Mercedes-Benz has showcased the C350 Plug-in Hybrid at the ongoing Detroit Auto Show. The automaker has already revealed the bigger sister S500 Plug-in Hybrid which houses a potent V6 engine while C350 Plug-in Hybrid carries 2.0-liter four-cylinder gasoline engine coupled to electric motor.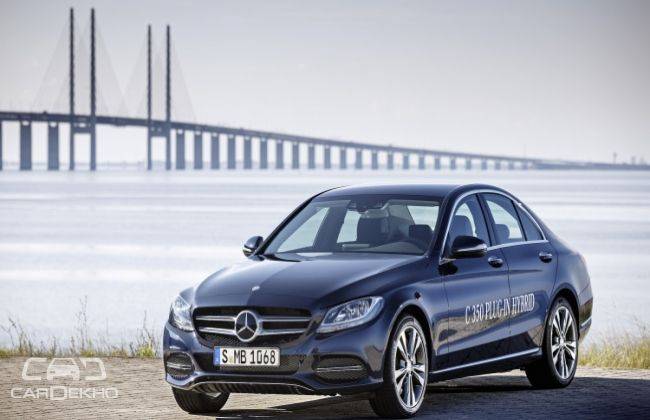 The engine is coupled to an updated 7G-TRONIC seven-speed automatic gearbox which allows quick shifts for better acceleration and speaking of which the car can achieve 0 to 100kmph in mere 5.9 seconds with a top speed of 250kmph.
The C350 Plug-in Hybrid embraces water-cooled 6.2 kWh lithium-ion battery pack that weighs around 100 kgs. The vehicles takes 1h 45min to get fully charged from a 240V/16A source or 2h from a regular household 240V/13A socket. When fully charged, the car puts an electric range of 31kms and when running in hybrid mode, it gives an impressive mileage of 2.1 liters per 100kms with CO2 emissions of 48 g/km.
In terms of powerful development, the petrol engine puts an output of 208bhp with peak torque of 350Nm while the electric motor generates an additional output of 80 bhp and 340Nm of torque. Thus giving a combined output of 275 bhp with an impressive 599 Nm of torque.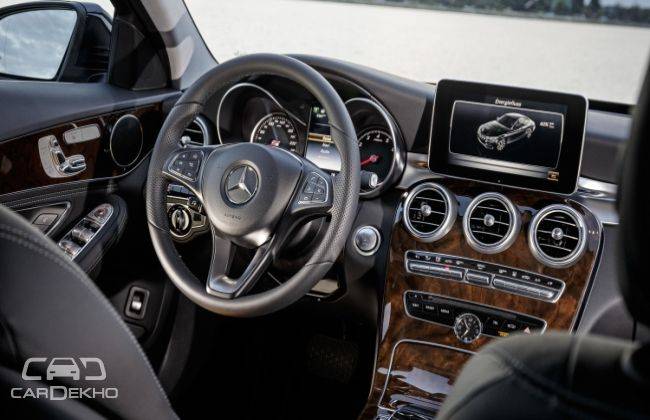 The C350 Plug-in Hybrid is the second hybrid model after S500 Plug-in Hybrid and if recent reports are to be believed, company will launch eight similar cars in next three years.
Source : CarDekho