Volvo has revealed more technical details about its second-generation XC90, which will be marking its presence at a special event in Stockholm, Sweden later this month.
This will be the first Volvo model to ride on the brand new Scalable Product Architecture (SPA), which according to manufacturer has been under development by company engineers for four years. The SPA will enable a lower curb weight and a more even weight distribution for the vehicle. Maximum number of components are brand new, including the 'Thor's Hammer' T-shaped LED daytime running lights. Volvo says that by making extensive use of high-strength boron steel, the 2015 XC90 will be more compact and safer at the same time. The SPA will be introduced with the all-new XC90 and then rolled out across the product range in future.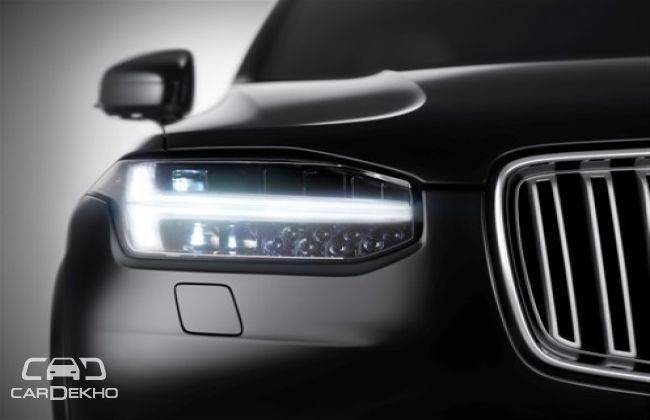 "SPA and the XC90 are firm evidence of our Volvo-by-Volvo strategy. The XC90's outstanding combination of luxury, space, versatility, efficiency and safety will bring the SUV segment into a new dimension, just as the original XC90 did in 2002," says Dr Peter Mertens, Senior Vice President, Research and Development of Volvo Car Group.
"SPA gives us a fresh technological start. Around 90 per cent of the components in the all-new XC90 and upcoming models are new and unique. We are raising the bar to the very top of the premium league when it comes to quality and technology level in every vital area," he added.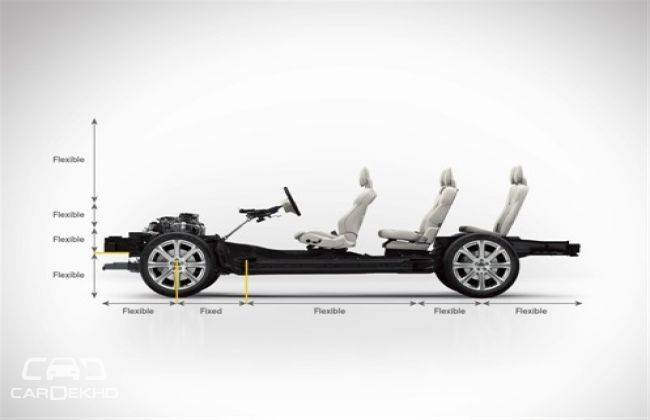 Volvo also revealed that the range-topping T8-badged XC90 will combine a supercharged and turbocharged four-cylinder petrol engine with an electric motor. Powered by a 2.0-liter 4-cylinder turbocharged and supercharged engine driving the front wheels and an electric motor powering the rear axle. It will have a combined output of 400 bhp and 640 Nm, with batteries enough to cover 40 kms. alone.
Source : CarDekho