Volkswagen has made global debut of 2015 Volkswagen Jetta ahead of upcoming New York Auto Show. The car received subtle style changes both inside out, the engines are tweaked to provide better driveability and efficiency. The car will go on sale in third quarter of 2014 in states while nothing is sure about Volkswagen India when will they drive in this updated car.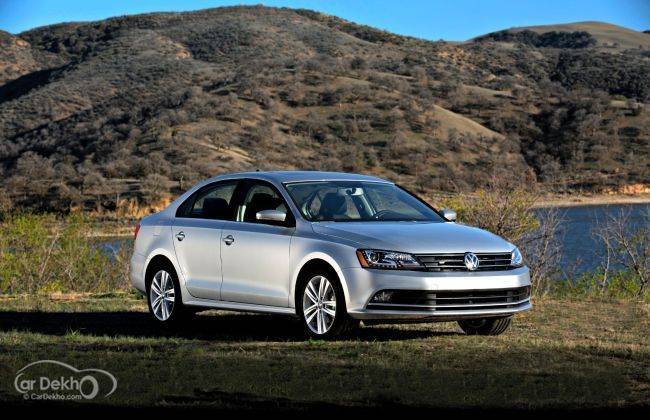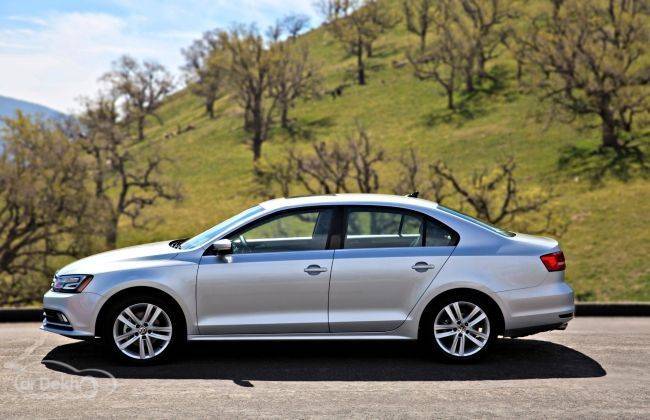 Speaking of the design, the front of the sedan looks broad and wider with the redesigned bumper boost elongated wider air intakes and all black grille. The car sports Bi-Xenon headlamps with integrated daytime runnings LEDs. The car features new set of twin spoke alloys. The rear profile features a restyled boot lid with integrated spoiler. The tail lamp profile reminds of Audi's touch into it, the whole profile mimics of Audi A4. The interiors get mild facelift compared to exterior of the vehicle, the vehicle gets new chromes inserts, new fabrics, ambiance lighting, new steering wheel and touchscreen infotainment system with an all black layout.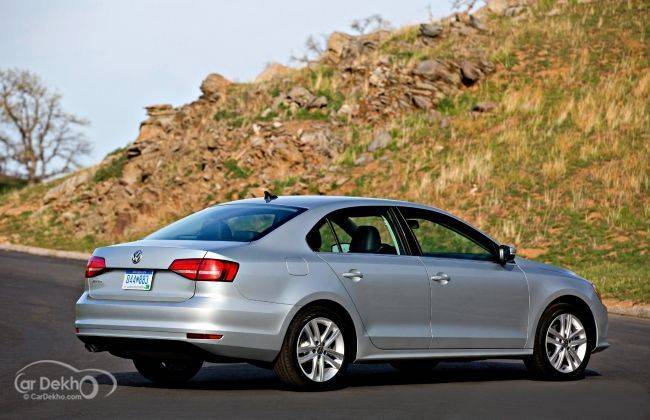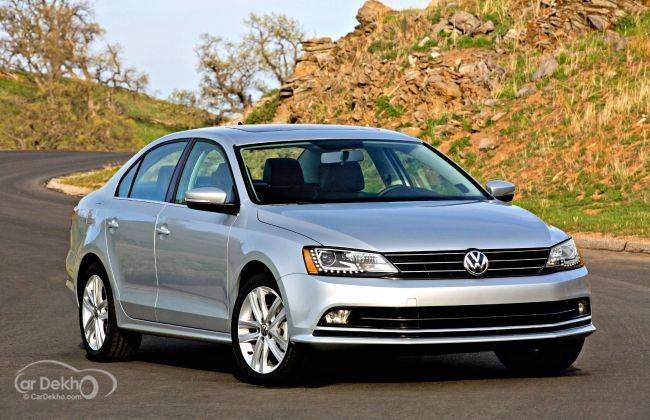 Whats new in the 2015 Volkswagen Jetta? Bi-Xenon headlamps with day-time-running-LEDs – 15 LED's integrated in 'L' shape with Adaptive Front-lighting System. Restyled front and rear profile of the vehicle. Aerodynamics improvements – Dynamic radiator shutters which shuts the radiator opening for an early engine warm-up and also until the coolant has reached the pre-set temperature to improve the aerodynamic flow. The shutters also shut in between depending on the pre-set values to improve efficiency. Redesinged rain gutters around the A-pillar for better air flow. The restyled bumper and air takes have greatly helped in reducing the drag. Updated 2.0 liter TDi unit now produces 150bhp between 3500 to 4000 rpm, nearly 10bhp plus from the current motor with 320Nm of torque which starts building from 1750rpm till 3000rpm. VW claims that the fuel efficiency has been increased by 8%. The 2015 model uses Selective Catalytic Reduction (SCR) system located near the motor. The SCR catalytic converter reduces the nitrogen oxides (Nox) using AdBlue additive – VW's BlueMotion technology.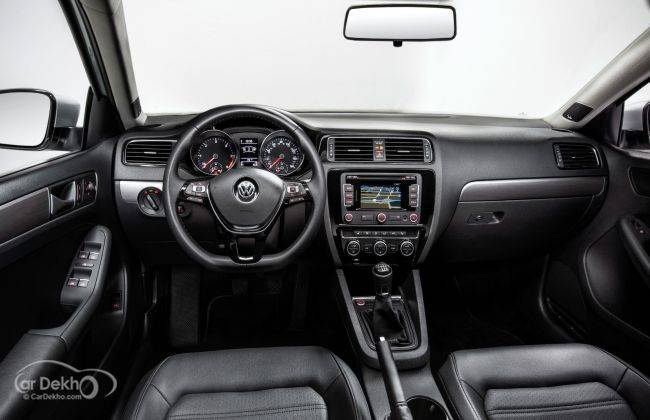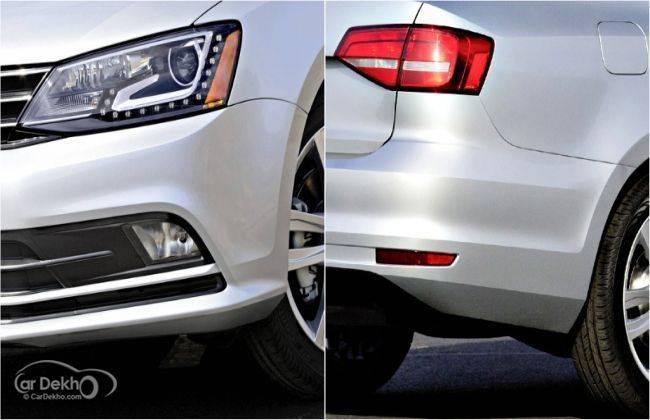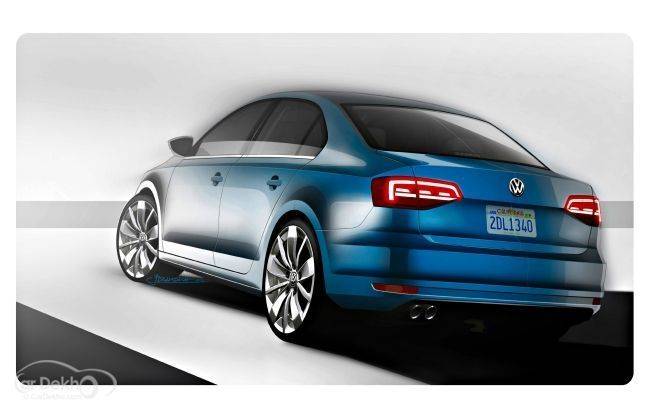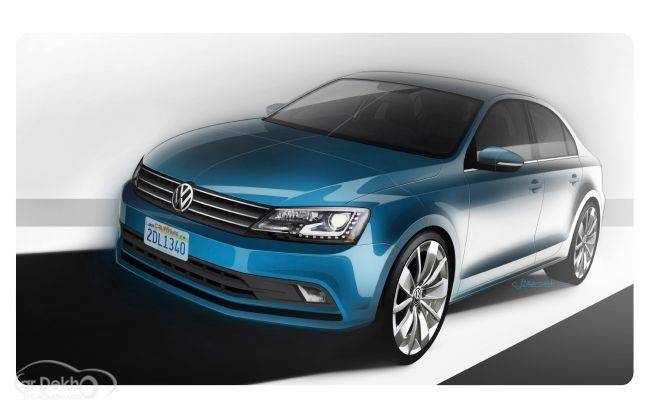 Source : CarDekho