Toyota and its racing development arm- TRD has introduced the 2015 Toyota Camry race car. This new car will compete in the next season scheduled NASCAR Sprint Cup Series (NSCS). With this introduction, the Japanese manufacturer ranks first in the series to update the NASCAR 'Gen-6' model.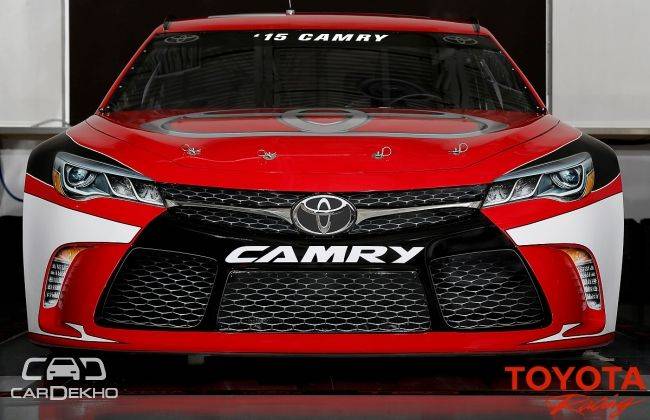 "We're thrilled to finally be able to show off our new 2015 Camry race car- becoming the first manufacturer to update the 'Gen-6' model that was introduced before the start of the 2013 season," said Ed Laukes, TMS vice president of marketing, performance and guest experience. "We anticipate that fans will appreciate the development behind this bold Camry design- both on the race track and the showroom floor. Fans will have the chance to get an up close look at our new 2015 Camry in our NASCAR activation and fan engagement activities."
The most prominent change comes in the form of a more aggressive front fascia with bolder grill, resembling its own production counterpart. Else, it also gets an all-new hood, along with a refreshed rear. And according to the company, TRD worked together with Calty Design, part of Toyota's global network design team, to update the on-track Camry and incorporate design elements from the new 2015 production Camry into the race car.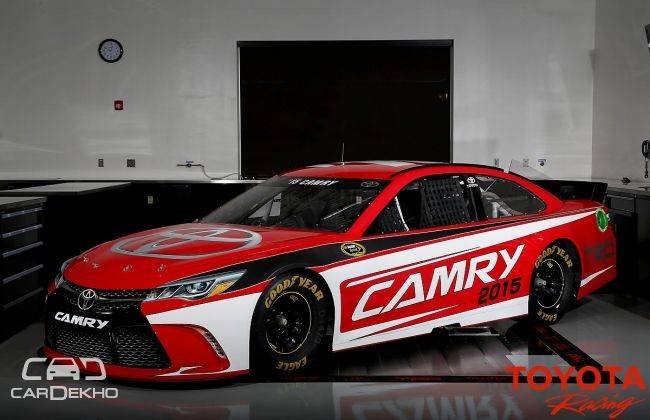 "A lot of hard work has gone into redesigning the 2015 Camry race car for NASCAR competition," said David Wilson, TRD's president and general manager. "It was a challenging process balancing performance and design, but working closely with Calty Design, NASCAR and our race team partners, we were able to develop a race car that looks similar to its production counterpart -- and provide a performance upgrade on the race track."
The new 2015 Toyota Camry will make its NASCAR Sprint Cup Series debut at Daytona International Speedway during February's 'Speedweeks.'
Source : CarDekho